Legrand Listed Among World's 100 Most Sustainable Corporations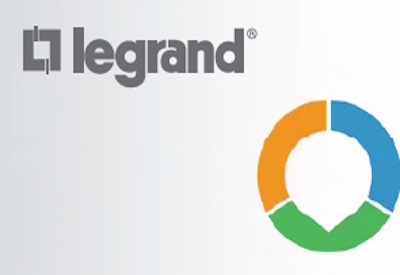 February 28, 2018
In Corporate Knights' recently released 2018 ranking of the world's 100 most sustainable corporations, Legrand was named 51st.
The company's sustainability strategy is built on three pillars: better operations, which optimize how Legrand manages energy, water and waste; better lives, which help people enjoy healthier, more productive and more rewarding lives; and better performance through innovative products and systems that enable buildings to reach exceptional levels of performance.
Sustainability at Legrand functions as a network of individuals and groups that work on different elements within the sustainability strategy. Susan Rochford, Vice President of Energy Efficiency, Sustainability, and Public Policy, leads a group of individuals in Canada and the U.S. referred to as the Sustainability Core Team. These Legrand employees dedicate time to leading specific sustainability initiatives that go beyond their full-time primary positions within the company. They organize their own sustainability teams/committees, which are vital in driving Legrand's sustainability initiatives.
Teams focus on everything from organizational efficiency to product sustainability and community-based philanthropic efforts.
Legrand's Sustainability Team offers all employees a number of ways to get involved with sustainability, including:
volunteering with its Better Communities Program
connecting with a local Sustainability Operations site leader to learn how to conduct a waste audit that ensures employees are sorting correctly and have access to the right waste bins
making sure their stations are properly powered down at the end of their shifts
Key facts about Global 100 companies
According to Corporate Knights, the Global 100 companies paid an average of 27% more taxes, had three times as many top female executives, and generated six times more clean revenue than their global peers.
The Global 100 companies demonstrate a strong linkage between the delivery of superior value for society and the generation of superior financial performance. They also have greater longevity. From its inception in February 2005, the Global 100 Index has outperformed its benchmark (the MSCI All Country World Index) by close to a third with a cumulative return on investment of 163 per cent to end of year 2017.
As the Global 100 ranking is meant to identify those firms best equipped to thrive in the long term, this year Corporate Knights identified year of origin for all ranked companies. In an era where the average multinational has been around for less than 40 years, the average age of 2018 Global 100 companies was 85 years. In all, 36 of the 2018 Global 100 companies have been in existence for at least 100 years.
Find out more: https://www.legrand.ca/aboutus/sustainability.aspx.