Stanpro Is Now an AIA CES Approved Provider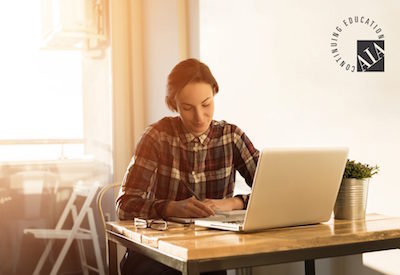 September 20, 2018
Stanpro can now offer various AIA CES Registered courses that can be recorded as one Learning Unit (LU) Hour while allowing architects, engineers and designers to obtain a certificate to maintain their credits.
The American Institute of Architects (AIA) Continuing Education program allows professionals to stay at the top of their field with courses on trending topics.
Stanpro now offers the four following courses:
AIA Emergency Lighting. This course examines the latest in code requirements in relation to emergency lighting to ensure life safety in emergency situations. The presentation will also help participants navigate the basic terminology and understand the concepts in providing adequate illumination for the path of egress.
AIA Retail Lighting. Retail spaces are an ever-changing environment. The demographic of target audiences changes based on the retailer's goods or services offered. This presentation explores lighting schemes that cater to several different clients — department stores, high end boutiques, mass retailers, grocery stores, etc. This presentation will address major and minor details that contribute to a successful lighting plan.
AIA Office Lighting. This presentation examines the latest in sustainable office trends and design strategies for a well-lit environment, as well as investigate the latest code requirements and best practices, including ASHRAE 2016, the National Building Code, WELL and LEED. Participants will learn what is sustainable and what are human-centric strategies in an office space, and how they are best applied for an inclusive solution.
AIA Industrial Lighting. This presentation examines the most up-to-date, recommended best practices for the design of lighting for industrial facilities, taking into consideration the best ways to increase the safety, productivity and comfort of employees while conserving energy and minimizing maintenance.
For more information on continuing education credits, contact Stanpro at education@stanprols.com.