EiKO Launches New Website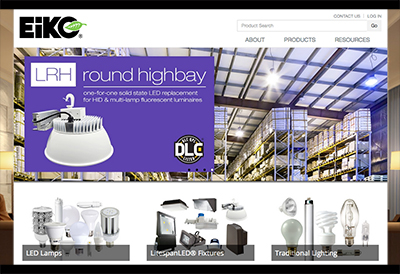 May 07 2016
EiKO's new and improved site is more customer-focused and easier to use than ever before.
New features include:
• improved search functionality and custom filtering options to easily find the exact product you are looking for  
• brand new e-commerce features for distribution partners that will allow distributors to log in to their accounts to view current pricing and inventory levels as well as place orders or view past orders
• additional product information, including item inventory, minimum order quantities, and updated literature and report selections  
• a mobile-friendly design suitable for both tablets and phones so you can use the site from anywhere
EiKO Global carries 5,000 SKUs and the broadest selection of any manufacturer in its class. With offices in Canada, China, Europe, Korea and Taiwan, EiKO is a global presence in the lighting industry.
Find out more: https://www.eiko.com/