Are You Ready to be Inspired, Challenged, and Empowered? Register for the 2023 IES Annual Conference!
July 10, 2023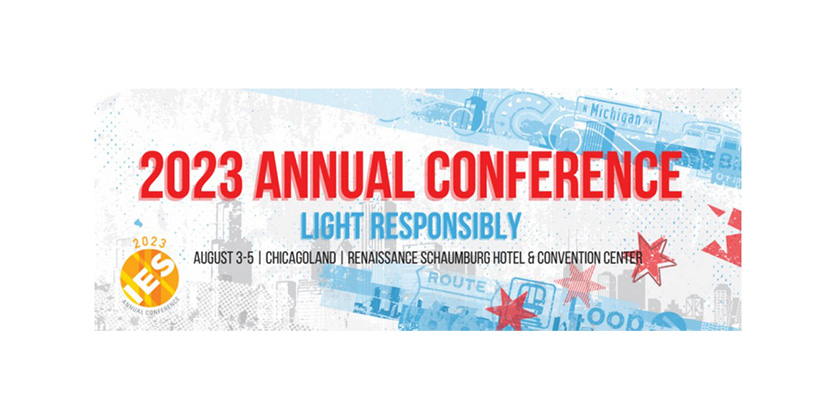 This year's IES Annual Conference theme "Light Responsibly" comes to life with sessions on light and human health, responsible outdoor lighting, and the cultural impact of light.
Join IES in Chicagoland, August 3-5, for their annual conference featuring dynamic speakers, hands-on workshops, valuable insights into the latest trends and technologies in the lighting industry, and more and earn up to 18 CEUs.
Don't miss your chance to be part of this exciting event —
The theme for the 2023 IES Annual Conference, Light Responsibly, focuses on the responsibility that the lighting industry has to itself, to the architectural and construction industry, and to the world at large to ensure that lighting has a net positive impact on the built environment. It is a call to action to the entire lighting community to use our knowledge, skills, and experience to affect positive change in the industry.
More information available here
Related Article