Magic Lite Announces Expansion of Specification Agent Lightspec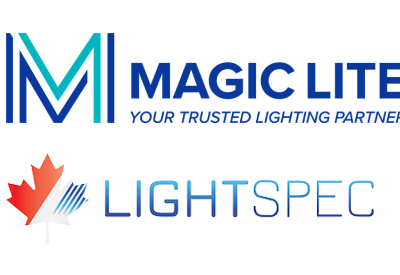 Dec 15, 2020
Magic Lite has announce the expansion of specification sales agent Lightspec Canada Inc., into Southwestern Ontario and the Niagara region. The Canadian Division of Lightspec, LLC, NY first became the specification sales agent for the Greater Toronto Area in July of 2020.
"Lightspec's expansion was a natural progression as the company has grown and offers better coordination of services between the GTA and southwestern Ontario," says Ian Smith, VP of Business Development at Magic Lite.
"Territory sales representative Darryl Kalloo has 25 years of experience and has become a well respected lighting resource with specifiers, distributors, contractors and building owners. We look forward to supporting and coordinating efforts with him," adds Smith. Magic Lite's direct factory sales representative, Greg Sideris, will continue to be the distributor stock and flow champion as well as the in-house support to Magic Lite's various channel partners who have worked with Greg over the past year.