The Coming LiFi Opportunity?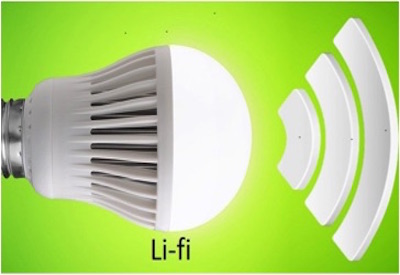 April 12 2016
David Gordon

As we've seen over the past couple of months with the entry of Cisco into the lighting space and emergence of PoE, the lighting space is changing. By virtue of the technology is there a significant risk that a percentage of lighting spend could move to other channels? If so, which channels? The market size may grow but it may become more fragmented. Those that are familiar with technology, that Cisco has "easy" access to and/or channels that are amenable to PoE companies and new approaches could become the electrical / lighting distributors' new competitors (and manufacturers' new "partners." Or perhaps it will become building automation manufacturers / distributors who install and manage the business and hence could install and manage networks and "lighting networks."
Another upcoming technology that takes advantage of lighting as an infrastructure but could be a major technology infrastructure is LiFi, a wireless optical networking technology that uses LEDs for data transmission. Chris Cloutier from D + R explains:
One of the great frustrations of travelling is WiFi. With as much reliance as we have on the systems, most airports and airplanes still have WiFi networks that frequently are fee-based and are almost always sluggish and slow. Given how many people are in planes and airports that want to use an effective data transmission system, it's surprising how few planes and airports have useful, accessible WiFi systems.
Thankfully, there may be help on the horizon – help that could also represent a substantial business opportunity for lighting and electrical distributors that understand these changes.
In the most recent release of what is expected to be Apple's next version of the iPhone's operating system, there is a reference to LiFi capability. Simply, LiFi is the ability to send data through the visible light spectrum.
Currently, our Wi-Fi systems use the radio frequency. LiFi uses light.
The advantages of LiFi is that it is faster than WiFi, up to 100x faster (224 Gbps is the fastest recorded to date in a lab setting), it is more secure and it is more energy efficient and you can (theoretically) embed any LED light with a LiFi system. However, your current WiFi enabled phone/laptop/desktop can't just switch to LiFi. For your gadget to use LiFi it needs a photoreceptor and the code in the OS to allow it work. (Sounds like an opportunity for all phone companies to get us to upgrade, hence generating opportunities for Apple, Samsung, LG, Motorola, etc.)
The systems have downsides too. You can't use LiFi (yet?) in bright, outdoor light because the photo receptor required may not be able to distinguish from the light sources; it requires direct line-of-sight, because light only moves in straight lines and can't go through walls and floors like WiFi, an effective LiFi system will need multiple LiFi transmitters to have a seamless system and the systems are still expensive and largely bench-scale.
But, the Apple code is clear evidence that this technology is coming, and possibly faster than expected. It could also signal Apple's entrance into the lighting business. pureLiFi is one of the leading companies that are currently looking to commercialize this product. Phillips has announced it is investigating the technology also. But, to be on the safe side, assume all major lighting companies are exploring this new opportunity.
Lighting is starting to be used to gather information. Systems will be able to capture, monitor, store and analyze data to provide information that will assist with energy efficiency, aesthetics, marketing information, and other value-added services. With the discovery of the code for the iPhone, we should also assume that light will also be used to transmit data. Thankfully, some of the initial target markets for LiFi include airports and airplanes, so in addition to offering new business offerings for lighting distributors, it may also make travelling just that much easier.
And when you think about the attributes of airports, consider that they are essentially commercial facilities with large numbers of people. This then quickly expands the opportunity for LiFi installations to large commercial buildings with large open areas (hotels, convention centres, shopping malls, indoor stadiums, and perhaps restaurants.
As distributors talk with their major lighting manufacturers, they should ask about LiFi (and PoE) and seek to better understand what they need to do (or staff) to stay involved in the process. The alternative is that the business could migrate to the tech sales side of the business.
Are you engaging the suppliers or waiting for the change?