Standard LED Lumeina Downlight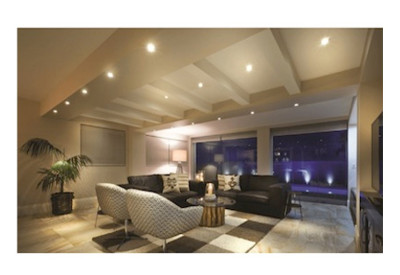 June 12, 2018
Standard has launched a new product in its Lumeina downlight series: this 6-watt module is now available in 2,700 K colour temperature. With interchangeable trims and reflectors, this high end downlight can be adapted to every application and design. The elaborate design of the Lumeina series allows directional light, and highlights surroundings perfectly. This LED downlight comes in three different beam angles and offers CRI90 and glare-control reflector design.
Among the features:
50,000 hour lifespan
Wattage 6 W and 9 W
Voltage 120 V
colour temperature 2700 and 3000 K
available in three beam angles 22°, 36° and 60°
operation temperature -20°C / -4°F to 40°C / 104°F
TRIAC dimming
anti-glare reflector design
Find out more: www.standardpro.com/featured-product/lumeina-led-downlight/.