JESCO MMT Magnetic Track System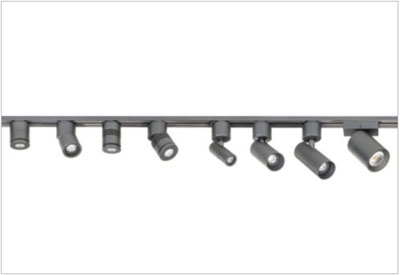 Mar 3, 2021
JESCO Lighting's new MMT MAGNETRAX MINI Track System allows designers to select the ideal lighting for their display application with a discreet and customizable miniature track system allowing the product on display to take center stage.
The low-profile MMT Mini Magnetic Track can be mounted horizontally or vertically in a stand-alone case or cabinet, as well as in built-in cabinets and shelves. A wide range of fixed or adjustable LED mini-trackheads and linear light bars simply click magnetically anywhere along the track. All the diminutive trackheads can easily be moved as the contents of the display change over time.
Go HERE for more information.