AAL Pursuit – Outdoor Linear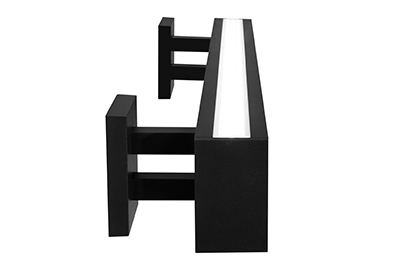 September 13, 2018
IP 65 rated, low profile linear form factor seamlessly blends with the architecture – day or night. Individual housing lengths can be connected with external lens for seamless and continuous runs up to 150′.
Three low profile housing options
– Direct (down light)
– Indirect (up light)
– Bidirectional (up & down light)
Multiple mounting methods. Control accessories including occupancy, wireless & distributed intelligence. Assorted light levels outputs & distributions. Optional illuminated row connectors for 'L', 'T' or 'X' alignment. Seamless continuous runs up to 150 ft. 2.55″ aperture size. Up to 128 LPW.
For more information http://www.hubbell.ca/030~Lighting_Products/005~Product_of_the_Month/