Standalone Plastic Combo Running Man 120/347V AC from Stanpro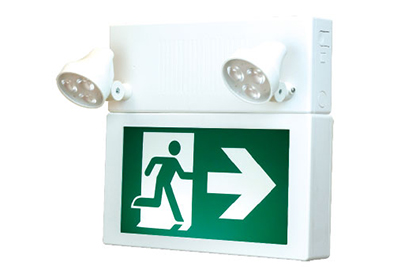 September 11, 2018
The new PRMPS-2 commercial plastic combination running man sign is suitable for property management and institutional applications and is designed using durable and lightweight high impact thermoplastic. It comes with a quick snap canopy, two 2.4W LED heads and runs for 120 min as a standalone unit.
FEATURES
– Field selectable input voltage 120/347V
– Superior power factor
– Two adjustable 2.4W LED heads
– 120 min as a standalone unit
– Snap canopy
– Universal face plates
Please note that stock will be available as of October 1st.
For more information HERE