Sensor Switch WSXA Series Wall Switch Sensors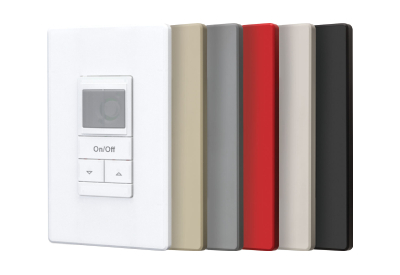 Jan 21, 2021
The new WSXA Series offers all the benefits of the WSX Series but with improved functionality and aesthetics! Available with the Multi-Way option (MWO), you can control fixtures from up to 9 different locations in a room!
Key Features:
Multi-Way Control – Connect up to 9 devices with neutral wiring or up to 2 devices without neutral wiring spaced up to 250 feet apart.
Functional with Aesthetic Appeal –Screwless wall plate achieves a polished, modern look without the hassle of a permanent snap-on design
Programming in a Flash – With the VLP option, contractors can program sensors using a mobile device through the Sensor Switch VLP Mobile App.
3-in-1 Solution with WSXA D – The dimming option aids in the compliance of energy codes by combining 0-10V dimming, occupancy sensing and an integrated photocell into one device.
Go HERE for the Sell Sheet
Go HERE for the Spec Sheet
Go HERE for the product page