Lightheaded Lighting's Contortionist Available in Variety of Trims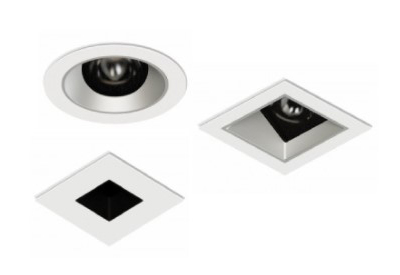 Sept 16, 2020
Lightheaded's Contortionist series features a dual axis so that it can be tilted and rotated with minimal light cutoff—which means—you can aim light precisely where it's needed.
Trims consist of interchangeable flange and reflectors, with a wide selection of finish choices for each. Once the housing is installed the trim clips into place, completing the luminaire.
The light engine is available in standard, with optional warm dimming, and premium series. Supporting up to 2 optional media lens the look and feel of your lighting can be tailored to specific environments. Sporting a wide array of color temperatures and lumen packages ensures you will arrive at exactly the right light.
360° Rotation. 40° Vertical Tilt. Hot adjustable. A T-handle hex keoy allows for the housing yoke to be adjustable at any given moment. Compatible with non-insulated and insulated ceilings with multiple shape options, the housings provide all the comfort a lighting project needs.
Go HERE for more information.