Standard: Next Generation of LED High Bay Bell-Shape Luminaires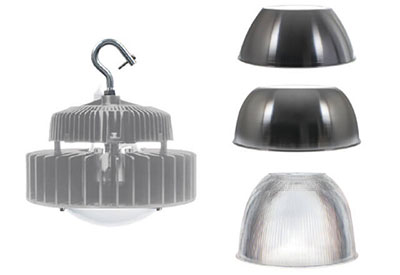 April 25 2016
The new Standard LED Bell Shape Highbay is a direct retrofit solution for incumbent HID and fluorescent lamps that provides additional benefits of energy savings and significantly reduced maintenance costs. IP65 rated, these can be used where dust and water spray may be present, and can be sprayed down.
Furthermore, its design has been conceived to be aesthetically similar to the traditional luminaire style, while allowing significant energy savings without changing the style of your application: a perfect solution for warehouses, gymnasiums and grocery stores.
Find out more: www.standardpro.com/featured-product/led-high-bay-bell-shape-luminaires/.