Digital Lumens Software-Based Auto Life-Safety Testing and Reporting Solution for Industrial LEDs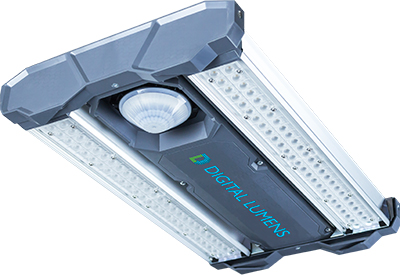 Dec 17 2015
Digital Lumens has unveiled software-driven automated life-safety testing and reporting capabilities for its intelligent industrial lighting fixtures with emergency lighting capabilities.
The new LightRules Emergency Management Solution streamlines testing and reporting, and provides NFPA-101-compliant light levels in the event of an emergency. It comprises
• LightRules 2.12 lighting management software, which now includes automated safety testing and reporting capabilities, and
• New battery-backup fixture accessory that provides emergency lighting in case of interruption to facility power.
With Digital Lumens' new solution, facility managers can schedule and perform automated emergency lighting tests to ensure the safety of their employees in the event of an emergency. LightRules remotely evaluates all connected emergency lighting fixtures and documents results, and eliminates the need to shut down areas of a facility for manual fixture testing.
LightRules maintains a comprehensive audit record of all monthly and annual tests so that facility managers can easily demonstrate compliance with critical fire and life safety codes. The battery-backup accessory provides supplemental power for 90 minutes to give facility staff clearly illuminated exit pathways in the case of power outage.
Find out more: http://www.digitallumens.com/products/lightrules/emergency-management/
Image source: http://www.energyvortex.com/buyers_guide/product.cfm?product_id=330
>> Source ALL of your Canadian Electrical products in the Goldbook Directory <<