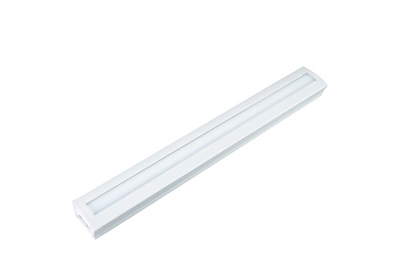 Feb 4, 2021
The UC120-LED is an efficient energy-star certified undercabinet light with a 120V AC dimmable driver that eliminates the need for an external power source.
These fixtures are easy to install and can be used in a plugin or hardwired installations.
Features
• Line voltage fixture with built-in 120V dimming driver.
• Extruded aluminum housing with a frosted lens in white finish.
• Fixture lengths of 12″, 20″, 40″, and 60″.
• Available in 3,000K or 4,000K.
• 400W maximum on one run.
Available Accessories
• Wiring Enclosure Box
• Straight and 90° Interconnect
• Interconnect cables (Available in 6″", 12″", 24″", and 36″" lengths)
• 5′ Power cord with Plug (with or without On/Off switch)
Go HERE for more information.