Juno Trac-Master 26W and 34W Flat Back Cylinder LED fixtures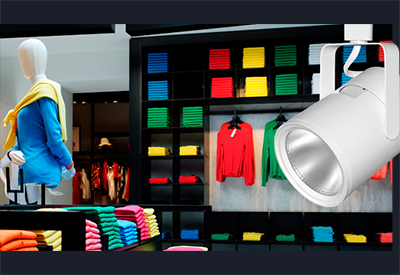 March 22 2016
Juno Trac-Master Flat Back Cylinder LED trac fixtures feature dimmable integral LED drivers in a fashionable, classic design. Offering powerful lighting performance and maximum energy efficiency, these highly advanced fixtures are ideal for retail and commercial accent lighting applications. The T283L Series provides up to 2,664 sparkling lumens from just 26-watts input, while the T285L Series produces up to 3,126 brilliant lumens from just 34-watts input. They consume less than one-third the energy of halogen equivalents and offer industry-leading efficacies of up to 102 lumens per watt. Rated at 50,000 L70 hours, they last as much as 25-times longer than halogen.
Juno LED Flat Back Cylinders incorporate a unique, patent pending precision optical system that produces uniform spot, narrow flood, or flood beam distributions with minimal field angle illumination. This interchangeable optical system is bayonet mounted for quick beam spread changes in the field. Both the T283L and T285L Series fixtures are available in 2700K, 3000K, 3500K, and 4000K colour temperatures with a minimum 80 CRI for excellent colour rendering. Optional High CRI versions offer 90 CRI minimum, and optional SpectralWhite colour/white enhancing versions offer CRI and Colour Quality Scale (CQS) scores of 90+, rendering colours richly and making whites appear naturally vivid. LED Flat Back Cylinders provide 360° rotation and 90° vertical aiming. They are dimmable using high-quality, reverse-phase dimmers and are available in black, silver, or white finishes. Each series is compatible with Juno Trac-Master or Trac-Lites trac and system accessories; versions are also available for Juno MonoLine and HD Commercial trac systems.
Find out more: http://www.junolightinggroup.com/Whats_New/New Products/Juno_T283L_T285L_Trac_Master?alttemplate=newsArticle4.