Edge Lighting's Snap and Light Accessories Update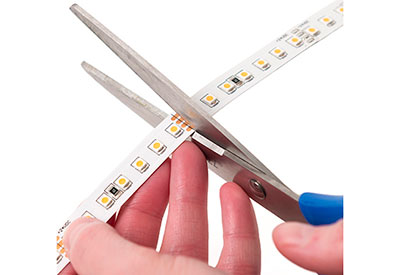 Edge Lighting has simplified its Snap & Light Accessories, the do-it-yourself Soft Strip accessories. SS-SLJ, Straight Joiner Connector ordering code has been updated to SS-SLC. There is also a new dual-purpose connector: SS-SLC-_IN, which is available in various lengths and can be used as a jumper or power connector; SS-SLC-_IN replaces previous connectors (SS-SSJ-_IN and SS-SLP-_IN).
The flexible and efficient 24V Soft Strip family now includes even more options. SS5C and SS7C Soft Strip offer high CRI illumination in six colour temperatures. Twist Strip bends up to 90 degrees to provide LED illumination for installations requiring horizontal bends. SS5C Variable White Soft Strip can be set to any colour ranging from a warm candlelight to cool white: just dial-in the desired colour temperature to simulate different light sources. SS6 Soft Strip RGB White provides dynamic colour effects with red, green blue and white LEDs.
Find out more: http://www.edgelighting.com/products/ss_snap_light_accessories.php
>> Source ALL of your Canadian Electrical products in the Goldbook Directory <<