Relamping Standard's Warehouse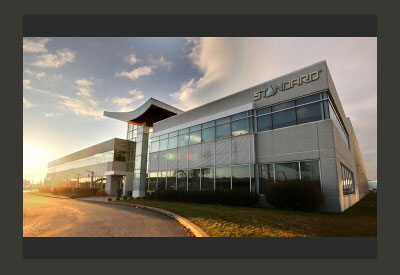 April 11 2016
In August 2015, Standard relamped its warehouse in Ville Saint-Laurent, PQ, improving workplace safety and energy costs. The warehouse, which has 35-ft ceilings and 16 alleys, operates 11 hours a day, five days a week.
To better light the aisles, Standard replaced HID metal halide lamps (MH400 consuming 458 watts) with LED high bay luminaires (LPHB/6MS, 175 watts). Traditional T8 lamps (32 watts) were substituted with T8 LED lamps (22 watts). To avoid unnecessary lighting in the aisles, Standard installed 60 occupancy sensors to cover the 180 luminaires.
In the aisles, the company noticed a significant lighting improvement: where the light meter previously read 108 lux, it now reads 185 lux.
These changes represent a savings of 170 000 kilowatt-hours or $16,000 per year in energy costs. "It changes everything," says one employee. "It's brighter! Now, we can clearly see the bottom row of the products and we feel safer."
{loadposition slideShow15}