1 Awesome Canopy Fixture that Offers an Upgrade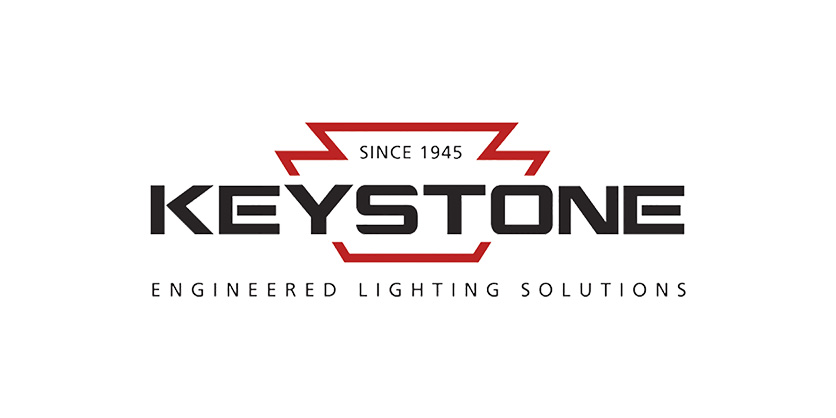 February 17, 2023
The XFit Canopy Light by Keystone
It's time to upgrade the common canopy fixture.
With its chunky design, energy-hungry halogen bulbs, and limited features, this staple of parking garages and outdoor walkways is known for providing basic lighting and little more. The new Keystone XFit Canopy fixtures, on the other hand, show canopies in a whole new light.
"Keystone canopies stand out in so many ways," says Josh Brown, Keystone EVP, Distributor Sales and Marketing. "They feature dynamic Keystone Power and Color Select technology, our innovative easy-hang bracket, and a dependable Keystone LED driver. Put them together, and you have the most versatile and dependable canopy on the market, backed by our Keystone service and Light Made Easy philosophy."
Among the Features of the XFit Canopy:
POWER AND COLOR SELECT TECHNOLOGY. With 3 power outputs and 3 color temperatures –field-adjustable at the touch of a switch–you can pick the wattage and color temperature you want. It's like 9 fixtures in 1, giving you greater versatility for a variety of applications: one product is all you need.
SIMPLE INSTALLATION. Keystone's innovative fixture bracket means there's no need to juggle the fixture while trying to attach the wiring–your hands are free to get the job done, quickly and safely.
BUILT-IN PHOTOCELL AND SMARTPORT CAPABILITIES. The built-in dusk-to-dawn photocell ensures XFit canopies turn on when adequate sunlight is not available. Need to add motion sensing? Our SmartPort microwave sensor installs inside the lens, protected by an impact-resistant, polycarbonate diffuser. Installation is simple: screw in the sensor and you're done.
SMART CONTROLS. For an effortless way to group fixtures and set schedules for your project, Keystone SmartLoop RF controllers work with SmartPort technology for the same simple screw-in installation as a motion sensor, providing the easiest smart fixture installation and commissioning on the market.
Keystone canopies also feature a Keystone 0-10V dimming driver, a slender, low-profile design, and 160° and 110° light distribution options, so they can be used in a variety of spaces. The rugged construction ensures they'll last for years, keeping maintenance costs low.
"The Keystone XFit Canopy is a remarkable example of how Keystone makes even the most basic lighting fixture into something versatile and special,"

Josh Brown, Keystone EVP, Distributor Sales and Marketing
It's the canopy that's got you covered.
First Published Here (Link)