RHBS Select Series Launch by RAB Design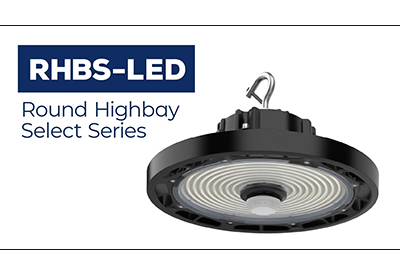 Nov 23, 2021
The latest in our highbay line; the RHBS-LED Round Highbay Select is a durable and easy to install highbay fixture. With colour and lumen selectable switches, you can be ready for any job, any time!
The RHBS-LED is a brand new colour selectable and lumen adjustable highbay from RAB Design. One of the first lumen selectable models in the industry, choose between three wattage settings and 4000K or 5000K colour temperature at the time of installation.
Colour Selectable switch allows installer to choose between 4000K/5000K at the time of installation. Lumen Adjustable switch allows Installer to select between 3 wattage settings.
{youtube}U-M6ISmH4jw{/youtube}
Go HERE for more information