Elle from Axis Lighting Delivers Light Source Aesthetics and Defines Architectural Elements
April 24, 2023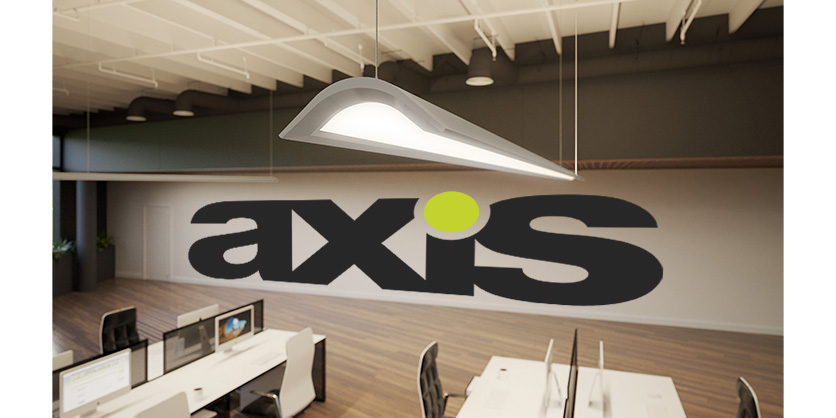 Luminous Architecture
Introducing ELLETM, a streamlined, concave lighting instrument that blends into the space. Combining form and function, the luminaire complements architectural features while providing a soft, even glow across surfaces.
With its patent-pending Curved Luminous Surface (CLS Optic™), ELLE is well suited to a broad range of architectural applications. It can deliver diffuse yet functional light onto perimeter walls and surfaces, create vertical design interest and, add visual appeal to the ceiling line.
New Pendant Addition
A Simple Sleek Line of Soft Glowing Light
Innovative fluid forms meet visually pleasing illumination, resulting in easy-to-integrate lighting solutions that complement interior design.
What first strikes you are Elle pendant's clean lines and smooth, wide-open curve, matching the architectural style of other luminaires in the family. Then, it's the controlled, low glare softness of the lens-lightguide assembly. The lens is the light, delivering even direct light through the curved CLS Optic™. Available in direct and direct/indirect versions.
Lens Appeal
Creating Interest from Every Angle
With ELLETM, the lens is the light. Thoughtfully designed, the lens does more than provide lighting. It delivers light source esthetics and helps define architectural elements. The curved form is easy on the eyes. It follows the contours of an area and dots the walls, expanding the space while supporting design expression. Elle's softly lit lens surface distributes uniquely comfortable glare-free luminance with lower perceived brightness that ensures visual interest.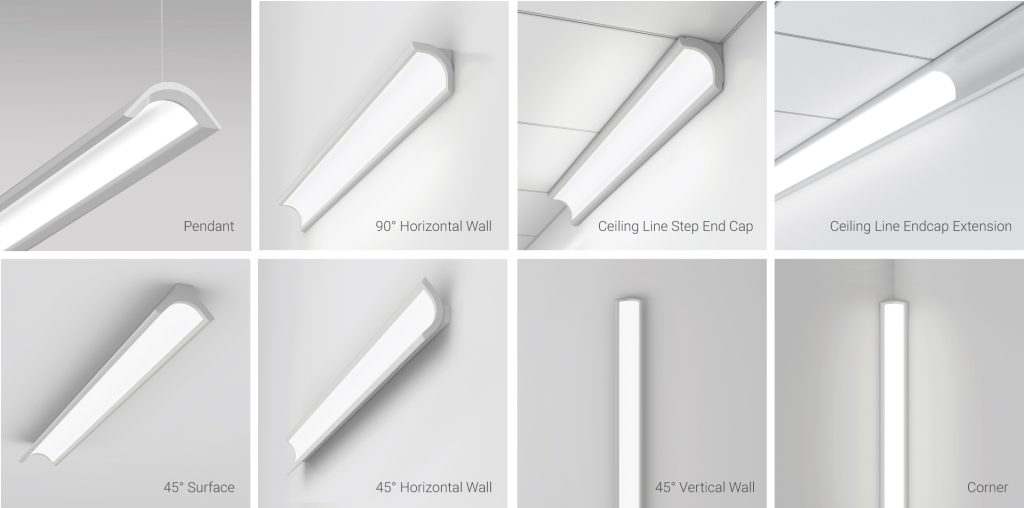 Visual Integration
Blending in by Design
Its rounded form softens. Its linearity unifies, differentiating levels, surfaces and ceiling heights. ELLETM can also elevate important design elements, such as doors, alcoves and columns.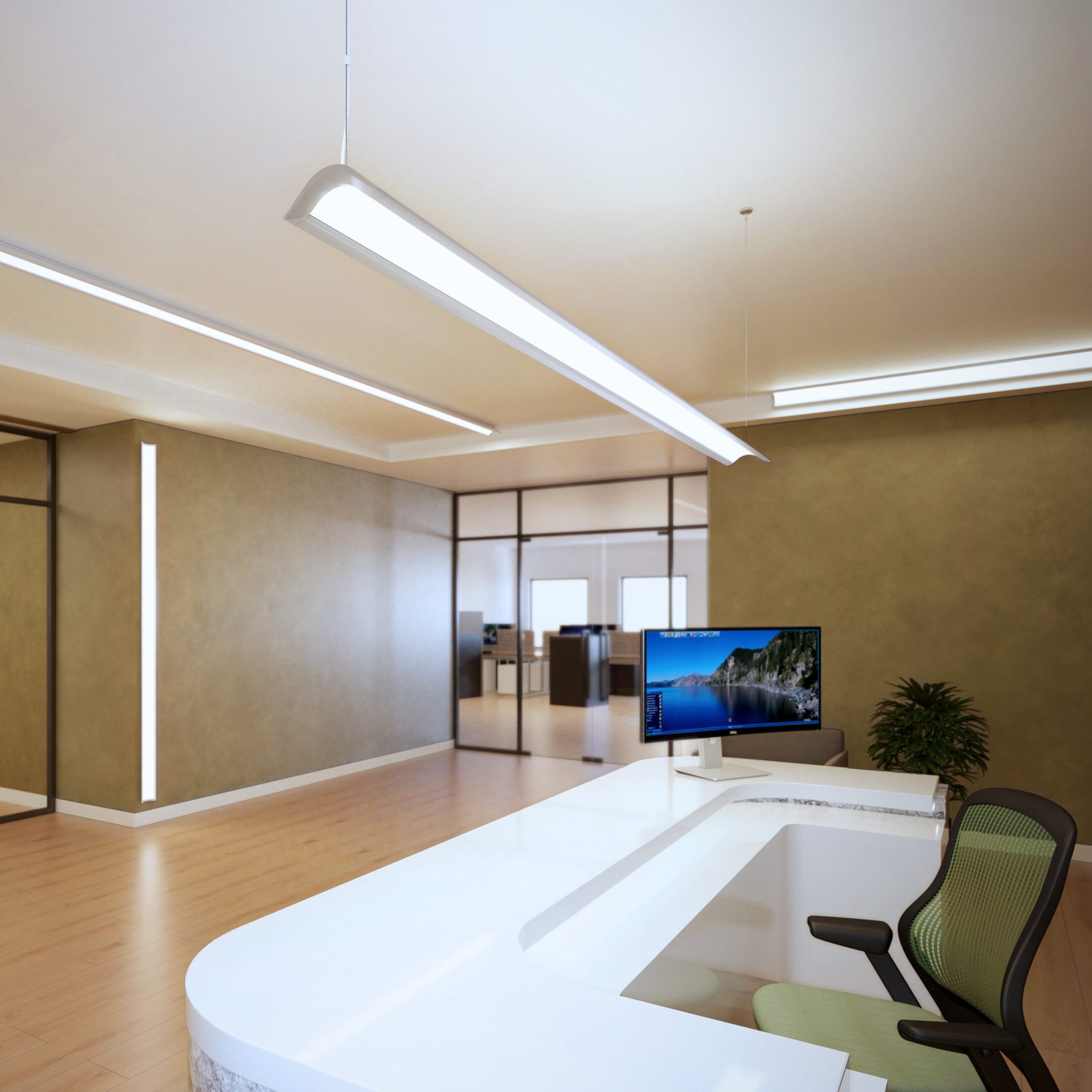 Lengths from 2' to 8' (6" increments)
Continuous runs with practically invisible joints
Aluminum extrusion

up to 70% of recycled content

Optics: Patent-pending CLS Optic™ curved lens/lightguide
Output: 350 to 1000 lm/ft
Choice of Tunable White or static CCT
Control-agnostic system
Listed for damp locations
Choice of flat or step end caps
Field-cuttable end cap extensions 

available for wall-to-wall and floor-to-ceiling installation
(ELLE 90°, Ceiling Line and Corner)

Innovative InstaHinge™ mounting rail for ELLE Ceiling Line and ELLE Corner
Choice of remote drivers for ELLE Pendant

standard format or canopy-shaped for solid ceilings (e.g. concrete)
CLS Optic™
Technology Ahead of the Curve
The compact, minimalist luminaire incorporates a Curved Luminous Surface (CLS Optic™) lens and specially engineered optics, with patents pending on both the lightguide technology and the form itself.
Compared to similar-sized luminaires, Elle can deliver the same light output over a greater surface area owing to the curved form of the lightguide. This results in softly feathered luminance and superior visual comfort.
Wall-Mounted Rail for Elle Ceiling Line and Elle Corner
Surface Mounted InstaHinge™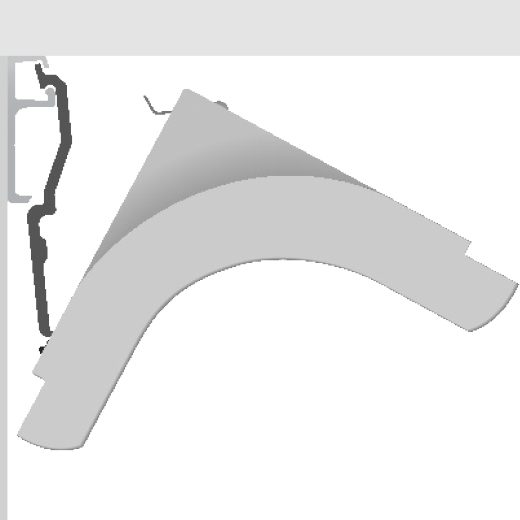 The InstaHinge is a revolutionary 2-step system for mounting Elle and other Axis luminaires in wall to ceiling and wall to wall configurations. A mounting rail easily installs on the surface of the drywall. The track may also be shimmed to account for the bevel in the wall, providing a true surface for mounting. The InstaHinge system anchors the luminaire while allowing easy serviceability.
Deactivate the lock spring by prying down the lip at the top of the luminaire.
Hinge the fixture down to access the driver cavity at the back. Voilà! It's that easy.
Cohesive Design
A Portfolio of Complementary Forms
ELLETM is part of a growing collection of Axis linear luminaires. This fixture offers a variety of luminous profiles, all visually appealing in their own way. These include the rectilinear luminous form of Edge 2 and the distinct luminous planar shape of Pose®.
More information available here