Luminis Compact Syrios Square Cube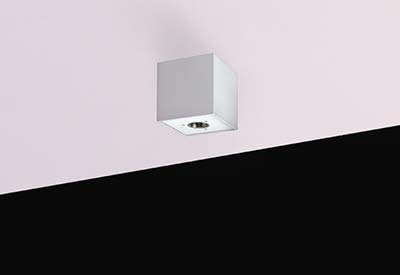 Dec 17 2015
An addition to the recently released Syrios Square range of interior/exterior LED luminaires, the Syrios Square Cube delivers the same high performance and clean aesthetic in a compact housing.
The Syrios Square Cube is available in surface ceiling down light mount, or wall mount up or down light. Its 5" cube housing facilitates discreet, architectural lighting. The main housing is made of seamless extruded aluminum, with the integrally sealed LED light module designed for optimal heat dissipation and lighting performance.
Syrios Square Cube luminaires offer high quality light with 80 CRI at 3500K and 4000K (standard model), and 90 CRI at 2700K and 3000K colour temperatures. They are fully dimmable (0-10V), deliver 1,000 lumens and have a L70 lifetime of 95,000 hours.
Feature summary:
• Wall up or down light, or surface ceiling down light configurations
• 5" cube housing
• 1,000 delivered lumens
• 95,000 hour L70 lifetime
• 4000K standard colour temperature, with 2700K, 3000K, and 3500K options
• 80 CRI at 3500K and 4000K, 90 CRI at 2700K and 3000K
• 0-10V dimmable
• Corrosion resistant 356 aluminum alloy with a copper (CU) content of less than 0.1%
• Stainless steel hardware
• Seamless extruded aluminum housing with an integral LED sealed light module
• 26° standard reflector with 40° flood optic and linear spread lens options
Find out more: www.luminis.com
>> Source ALL of your Canadian Electrical products in the Goldbook Directory <<
Other Products:
Luminis Expands Outdoor LED Lighting Series with New Eclipse Mini