Giovane Caffè: A Redesign Project with Lightform
June 27, 2023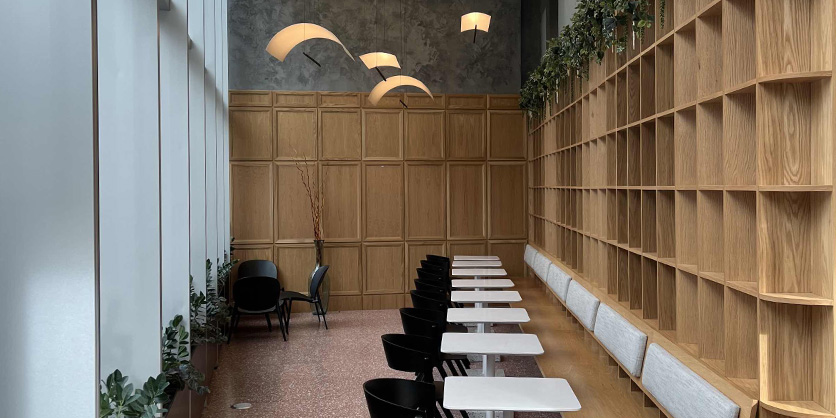 Check out Giovane Caffè in Vancouver, a project by WAO Waissbluth Architecture, founded by award-winning architect, Nicholas Waissbluth.
Working with the cafe's concept of offering a combination of classic Italian drinks and modern iterations that will "tempt even the strictest of espresso purists," the resulting space is a clean-lined contemporary environment, filled with timelessly warm joinery and plenty of natural light.
The cherry on top: Lightform especially love the cluster of Lámina Suspensions from Santa & Cole that hang above the cafe's seating area. Originally designed by Antoni Arola, the Lámina emits diffused, ambient lighting through its clean lines and an elegantly curved shade, seamlessly fitting into the design team's vision.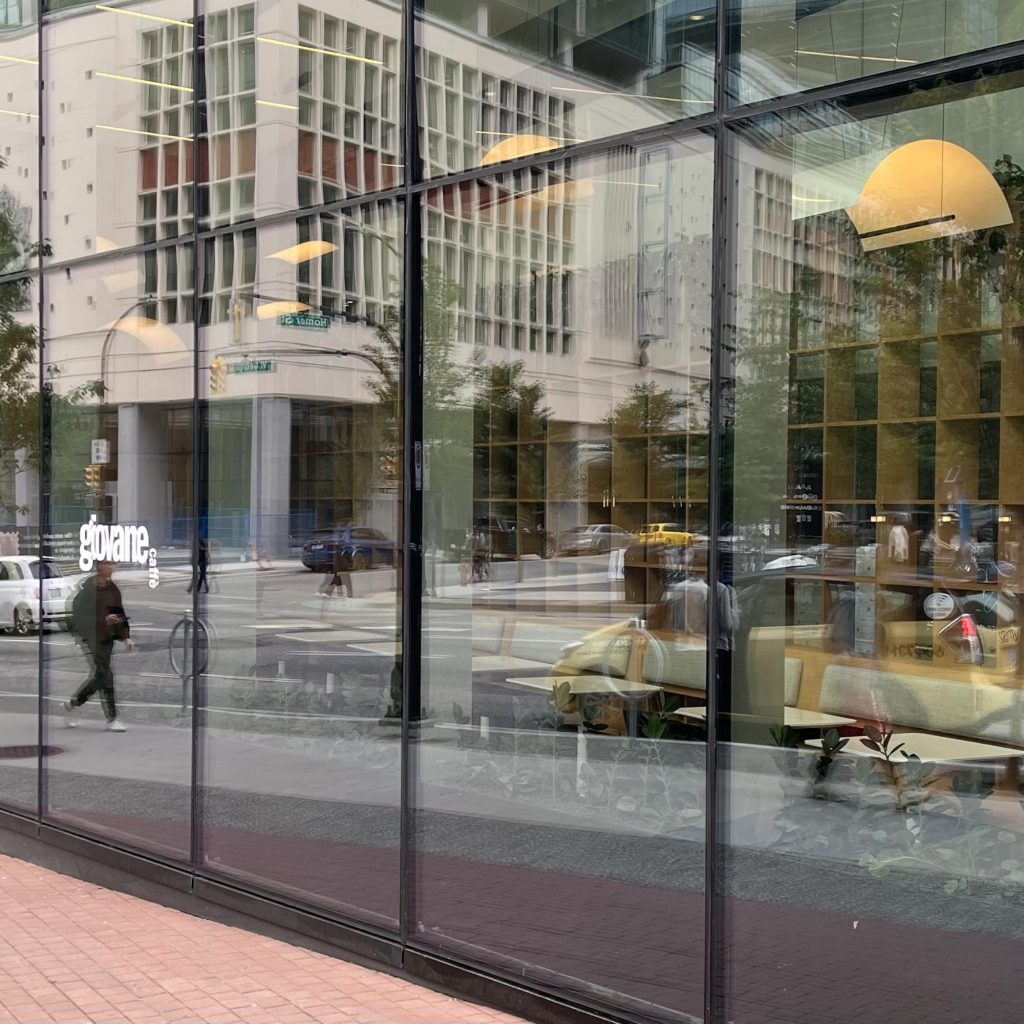 LOCATION
Vancouver
DESIGNER
WAO Waissbluth Architecture
PROJECT TYPE
Restaurant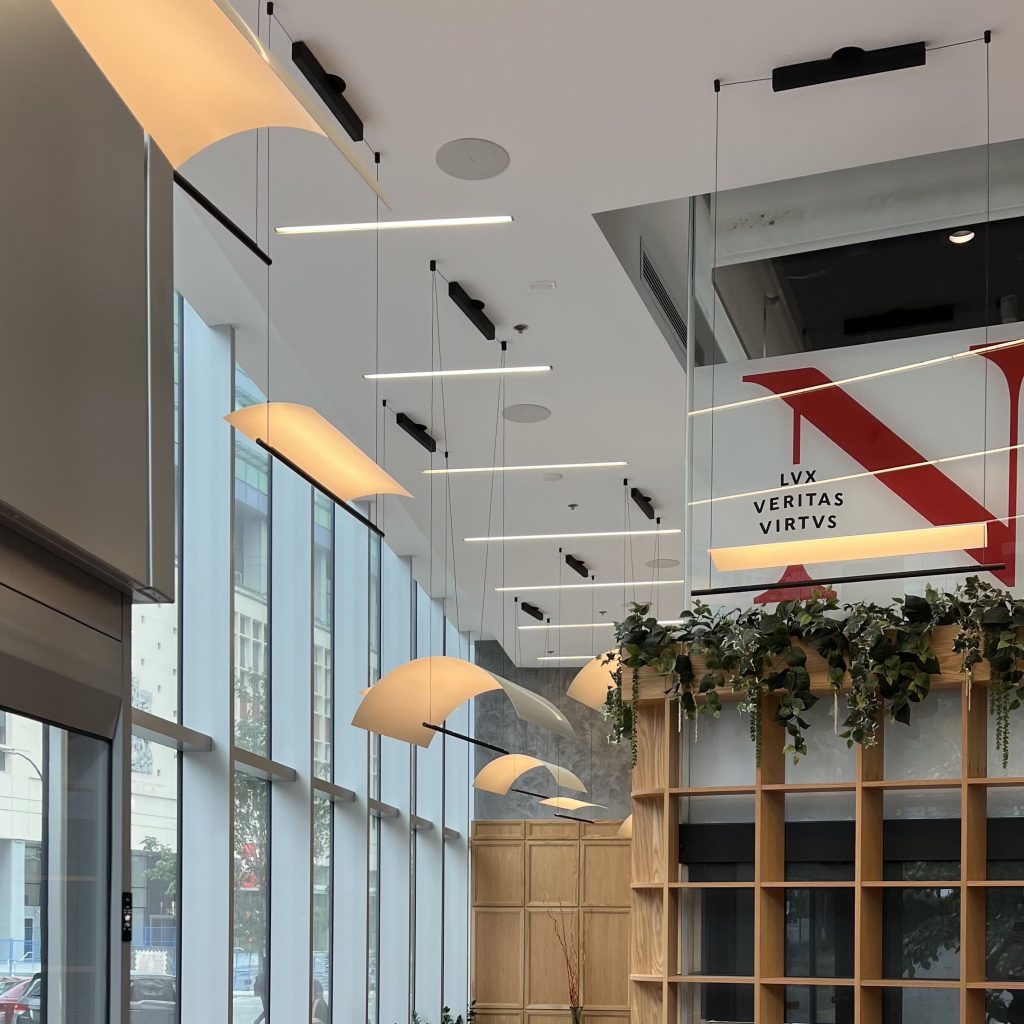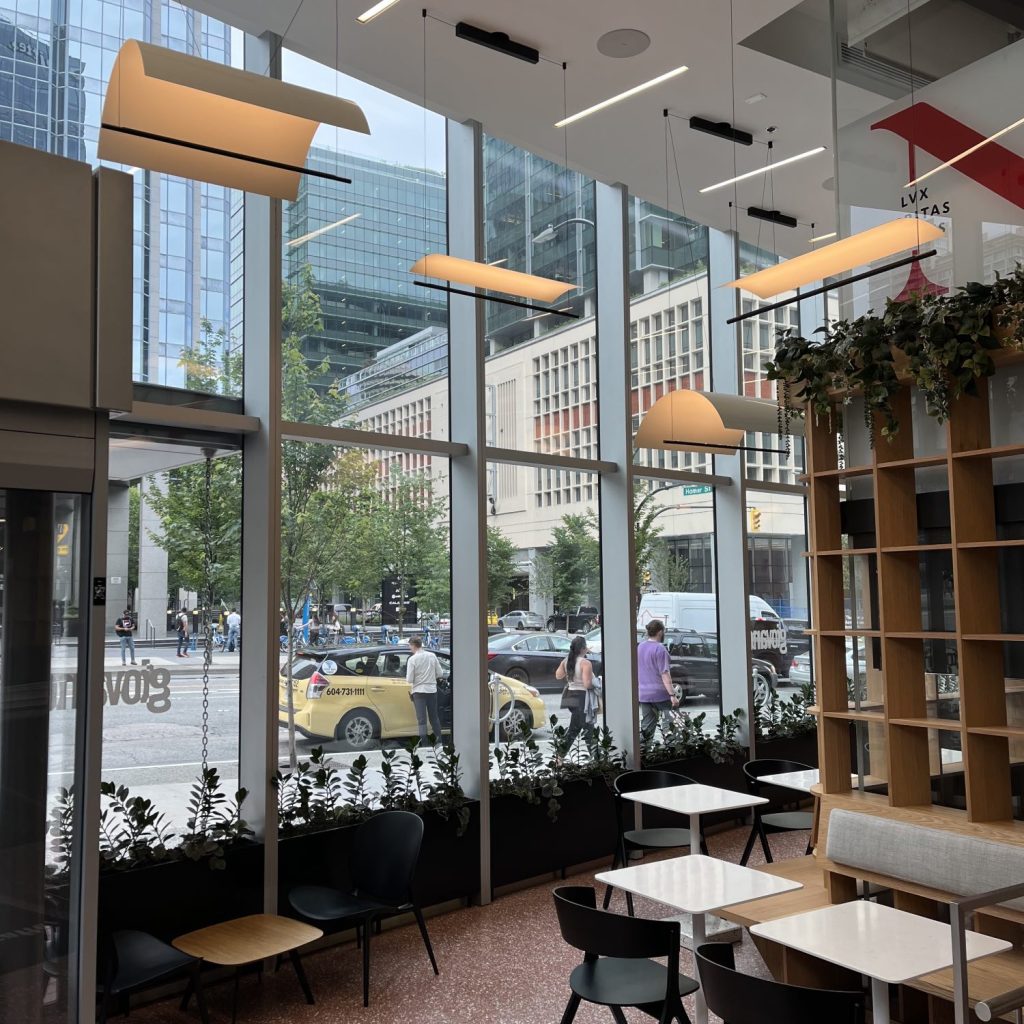 Lights
PHOTOS BY
Lightform
More information available here