Aura Invalides' Grand Opening Lights Up a Parisian Landmark
September 27, 2023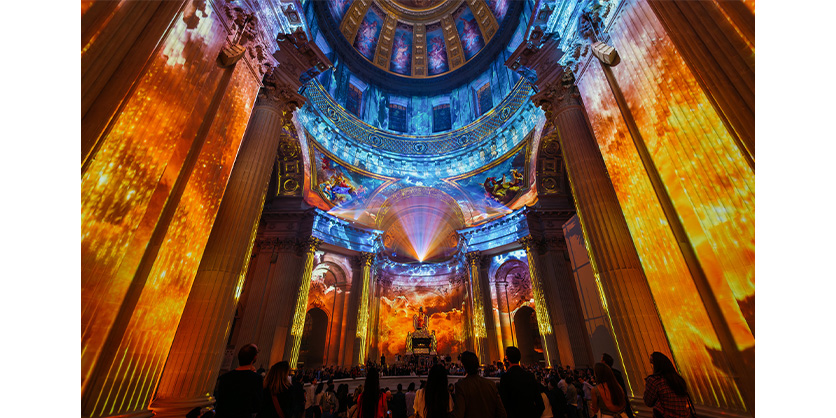 As night falls, the Dôme des Invalides comes to life, with light, orchestral music, and video mapping revealing its monumental beauty and rich heritage with AURA Invalides, an original creation by Moment Factory, produced by Cultival in partnership with the Musée de l'Armée.
Over the course of nearly 50 minutes, visitors are invited to partake in a sensory nighttime exploration. Guided by light, they wander through the Dome and its six chapels, where the previously unseen gradually comes into view, allowing them to attune to their surroundings and the magnificent aura it exudes.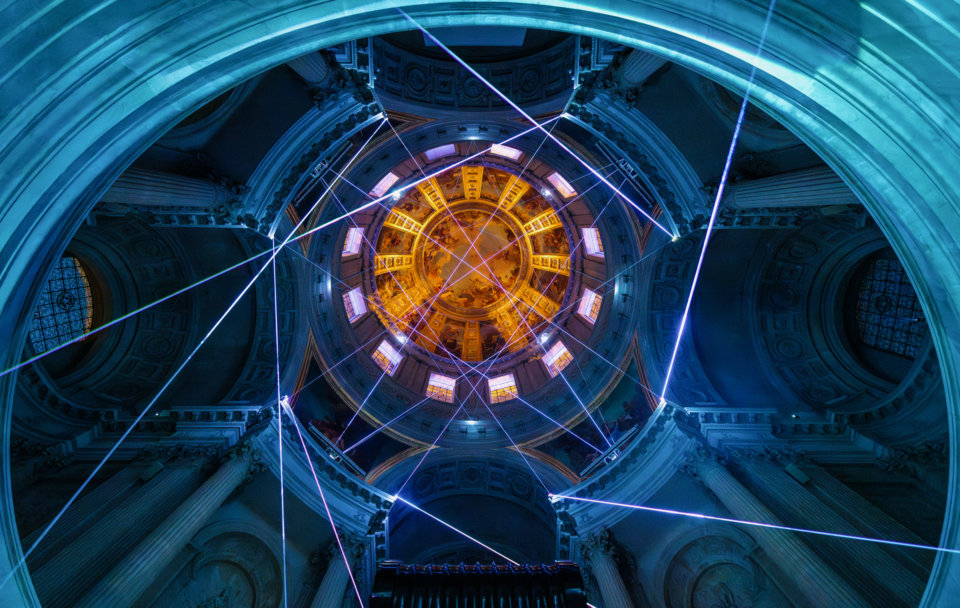 The immersive AURA experience consists of three acts, each portraying a distinct dimension of the landmark's foundation: its original construction, the memories it animates, and its capacity to inspire all who enter it.
Designed to stimulate the imagination of audiences of all ages, AURA Invalides invites visitors to be swept away in moments of collective wonder, fostering a deep and unique connection between public and place, as well as among the visitors themselves. Offering a 360-degree panorama of content, an expansive projection surface, and intricate details that can't be fully appreciated in a single viewing, the experience invites repeat visits.
Technology in Service of History & Heritage
The Dôme des Invalides is one of the most ambitious projection surfaces that Moment Factory has ever had the privilege to work on. With a height of over 90 meters and a crowning dome with a minimum diameter of 30 meters, the structure presented a substantial technical challenge to the studio's teams. In all, they mapped more than 45 million pixels across a projection surface of 3,500 square meters.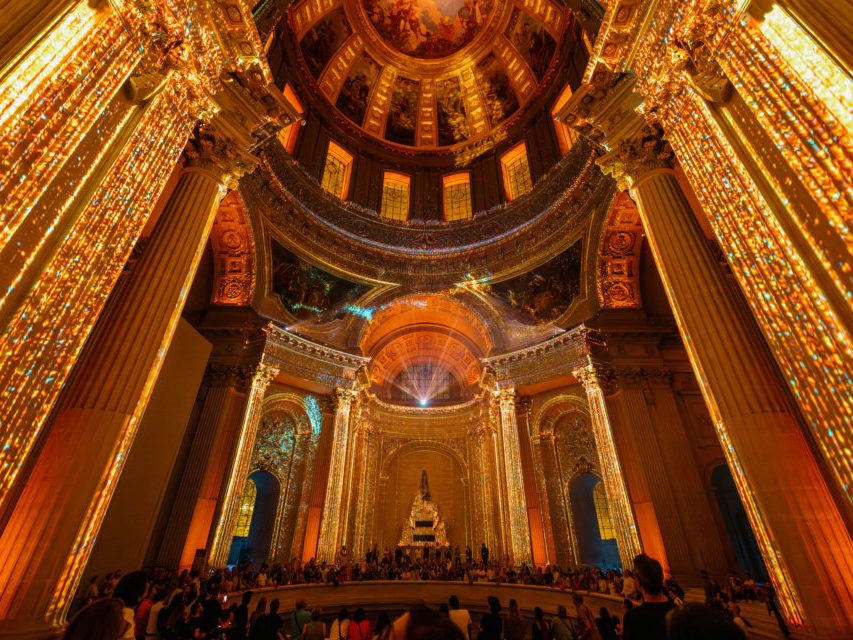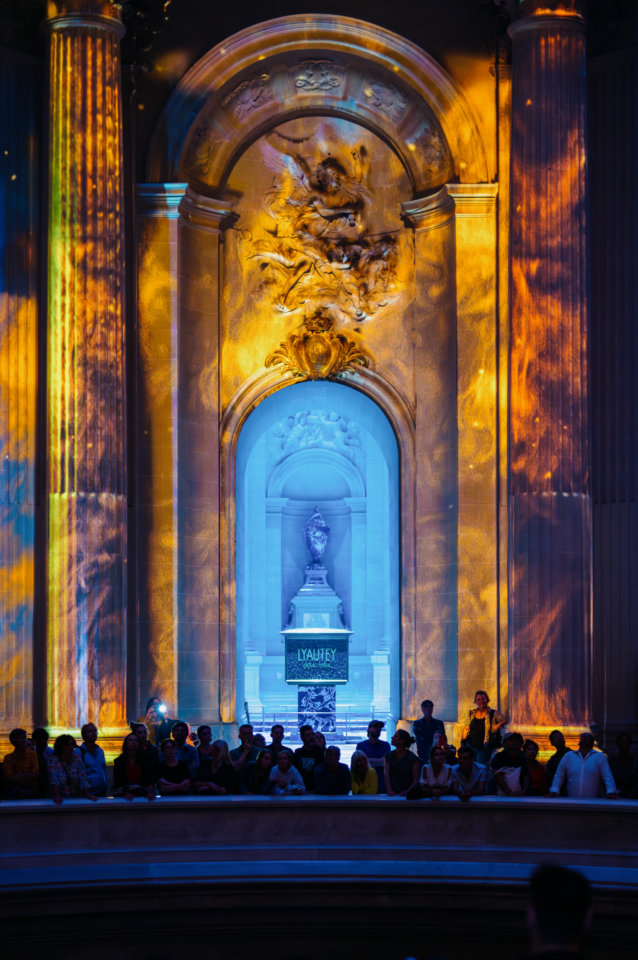 Their goal was to create an immersive environment in which visitors would feel completely enveloped — in light, image and sound. To accomplish this, Moment Factory's technical and creative teams deployed numerous projectors and a spatialized sound technique. The convergence of sound and visuals heightens the immersive effect, creating the feeling of being plunged into the experience. Original orchestral music, specially created for the experience, blends with video mapping and lighting to transport visitors, inviting them to (re)discover this architectural marvel and iconic symbol of French heritage through an emotional lens.
Moment Factory Brings French Expertise
Moment Factory has been present in France for more than 7 years, during which it has forged close ties with local partners and executed a number of large-scale projects. AURA Invalides, developed in collaboration with the company's Montreal headquarters, is its latest.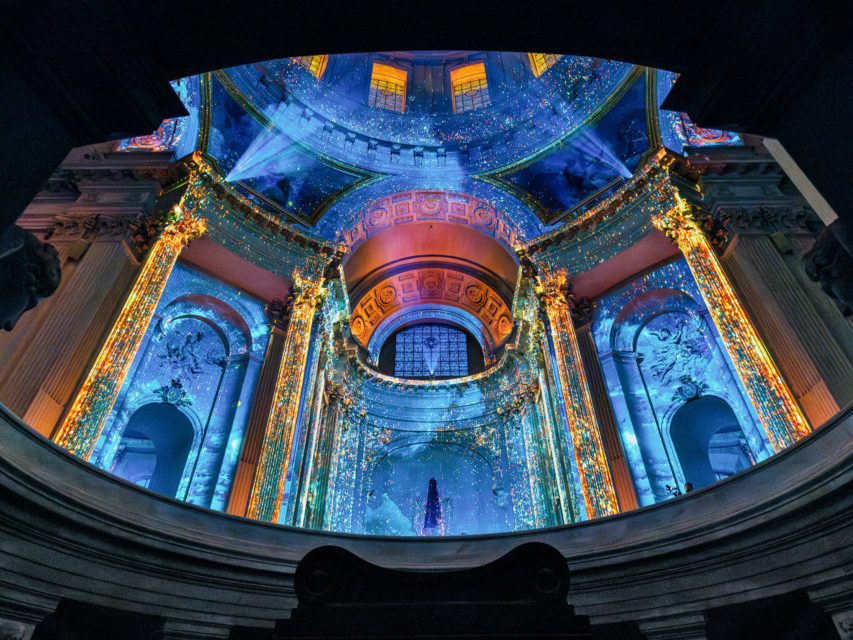 Since the launch of its Paris office, the studio has executed events for prestigious brands like Moët & Chandon and Renault, permanent installations in hotels and casinos like the Grand Magic Hotel and Le Pasino Partouche in Aix En Provence, collaborations with renowned artists like Bigflo & Oli and Jain, and enchanted night walks such as Alta Lumina in Gets and Oceana Lumina at the Arsenal of Rochefort. Moment Factory has also played a role in showcasing local heritage with ambitious projects like Regalia, a multimedia show displayed on the facades of the Notre-Dame Cathedral of Reims and the Basilica of Saint-Rémi, both recognized as UNESCO World Heritage Sites, in addition to Soissons en Lumières.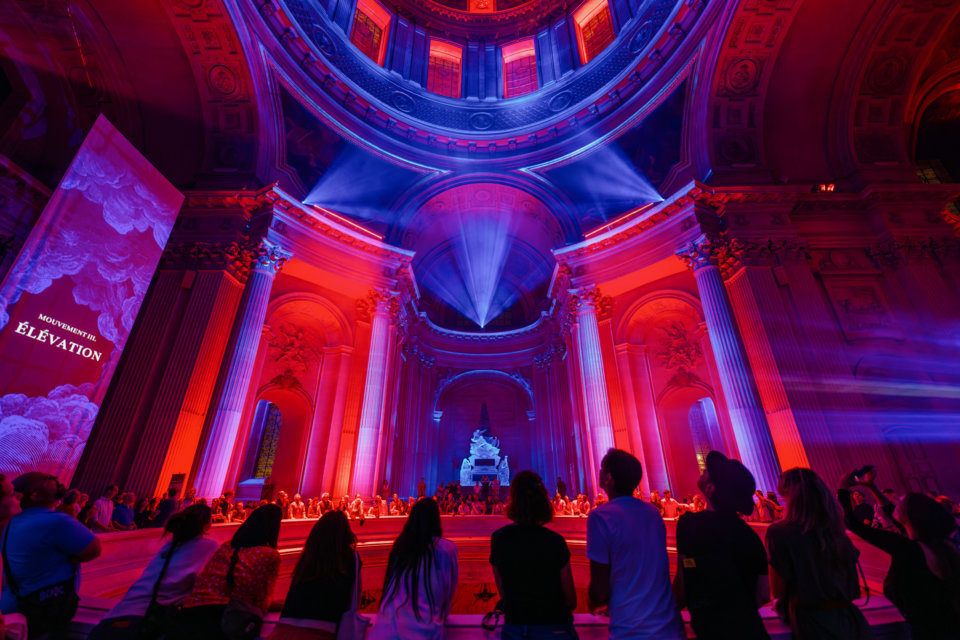 Moment Factory's Paris office is located in the 11th arrondissement and brings together 25 multidisciplinary talents working on projects from their conceptualization to production.
Learn more about AURA Invalides or purchase your tickets at: aura-invalides.com
More information available here