Zephyr, Pink Apocalypse: A Collaborative Art Installation with CDm2
June 1, 2023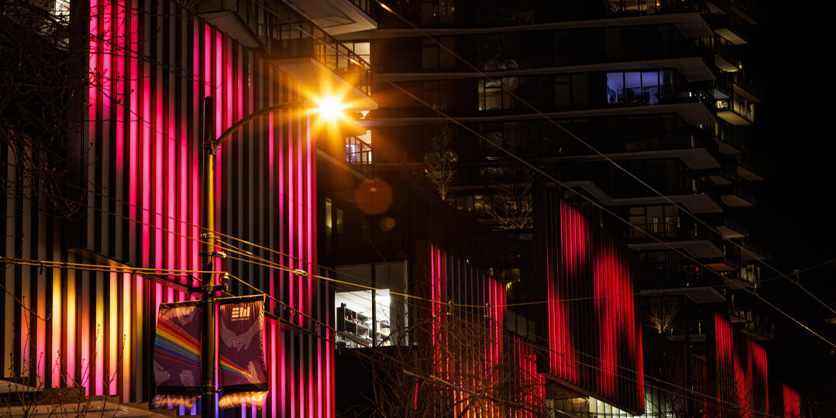 Artist Neil Campbell has unveiled his new iteration of the Vancouver public art installation 'Pink Apocalypse.' Located at 1661 Davie Street, the artwork illuminates the building façade, adding vibrancy to the streetscape and the surrounding neighborhood. The installation, commissioned by Westbank and Crombie REIT, features a random sequence of the artist's previous piece, Zephyr, or Pink Apocalypse each day, creating an ever-changing experience for viewers. With its colourful and rhythmic display, Pink Apocalypse celebrates the character of the area, lighting up the building at sunset and dimming by 11 p.m.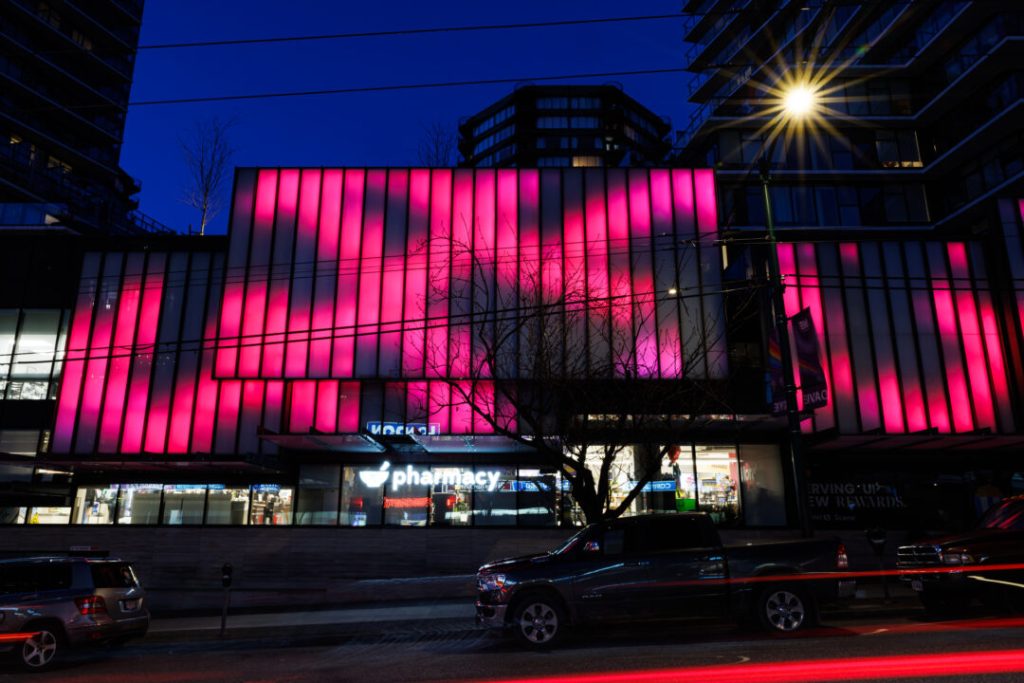 Installation Partners
CDm2 LIGHTWORKS is proud to partner with Lumenpulse, ETC, ThinkL, and OceanPacific Lighting to bring the artist's vision to life. Lighting innovation has helped transform this building's façade into a canvas of creativity, mesmerizing passersby and illuminating the streetscape.
Project Team: WESTBANK
Photography: Jonathan Evans, Courtesy of Westbank
Manufacturers: Lumenpulse, ETC
More information available here