Global Market Access for Lighting Products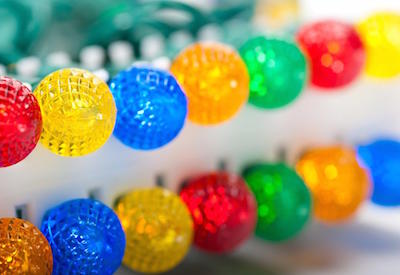 April 11 2016
Andrew Saunders
The ever increasing demand in lighting products has fuelled lighting manufacturers in North America to export their products around the globe. Navigating the global regulatory landscape with respect to standards, certification and marking requirements is a complex and challenging task. 
Traditionally most lighting manufacturers have designed multiple versions of one product for specific export markets so that the local certification requirements were met. However, LED technology allows manufacturers of lighting products to design one version of a lighting product that will meet most global certification requirements. There will always be minor differences in requirements among different countries but not to the same extent prior to LED technology being available. 
Not only do manufacturers need to be aware of the global requirements at the national level, but also at the regional and local levels as such is the case with the National Electrical Code in the USA. Some of the international local requirements may be language related, or may address environmental concerns. Regardless of the local requirements, the lighting products must be in complete compliance in order to be available for sale in that market. 
Keeping up with all of the requirements and ongoing changes can be a daunting task. Large international certification organizations are best equipped to help manufacturers sort through the complexities and the rapidly changing environments of certifying lighting products for multiple global markets. The remainder of this article focuses on explaining the key factors. 
International requirements and the CB Scheme
To help streamline the certification requirements for selling lighting products internationally, programs or schemes have been developed that alleviate some of the burdens for manufacturers. The mutual acceptance of test data through the CB Scheme for global requirements and European directives for the European Union can help streamline the process.
Through the CB scheme, manufacturers can obtain national marks for more than 40 countries through a streamlined the testing process. This is the most widely used tool for mutual acceptance of test data around the world. Essentially, a CB (Certified Body) issues a report and a certificate to the lighting manufacturer which in turn can be used to obtain national certification marks for multiple countries. It's like a passport but a country's CB within a country reviews the report and test data and possibly a sample of the lighting product, and if all deviations and requirements are met then the national safety mark can be obtained. 
Most of the international standards that you need to comply with are IEC based standards and can be evaluated by regulatory agencies. Electrical Safety of Luminaires is one the standards referenced in the IEC 60598 series of standards and is part of the CB scheme.
EMC testing is also part of the CB Scheme, but some countries require testing within its own country for EMC.
Certification marks
There are two types of certification marks for lighting products: voluntary marks and regulatory marks. Voluntary marks are market driven, can be regional marks, and can improve local market place acceptance of your lighting product. Several examples of voluntary certification marks include the national ENEC mark for Europe, as well as private marks including VDE for Germany, UL, D mark for Denmark, to name a few. 
Regulatory marks on the other hand are mandated by legislation and the requirements are non-negotiable. Regulatory marks fall into two categories: 1) self-declared marks and 2) privately issued marks mentioned above. The CE mark is a prime example of a self-declared mark for the European Union, but regulations require the manufacturers to comply with all appropriate directives that apply to the lighting products. 
International directives
With that in mind there are multiple directives and aspects in which the manufacturer needs to consider and comply before applying the CE mark to the lighting product.
The directives include:
• The Low Voltage directive — addresses the safety of the product
• EMC directive — addresses the Electromagnetic interference the product emits and its immunity to such disturbances
• ROHS — addresses the Restriction of Hazardous Substances Directive, which restricts the use of the use of certain hazardous substances in electrical and electronic equipment. The directive covers at least 10 substances such as lead, mercury, cadmium and others and limits the amount of content in total that can be used in device. 
• LED technology — LED-based products must meet photo biological safety standards because of concerns with the blue light.
Similar requirements apply for privately issued marks that are legislated by different countries, such as the CCC mark for China. Having said that, not all products require marks, but it's best to find out before exporting to the target countries.
In summary, there are many criteria to consider when exporting your lighting products globally that are not always simple and straightforward. Large global certification agencies can help you navigate through the maze of requirements so you can succeed.
Andrew Saunders is the Engineering Manager for Underwriters Laboratories of Canada. UL is a global independent safety science company with more than a century of expertise innovating safety solutions from the public adoption of electricity to new breakthroughs in sustainability, renewable energy and nanotechnology. Dedicated to promoting safe living and working environments, UL helps safeguard people, products and places in important ways, facilitating trade and providing peace of mind; www.UL.com. For more information call 1-800-463-6852 or send an email to Info.Canada@ul.com. 
Photos courtesy of UL.