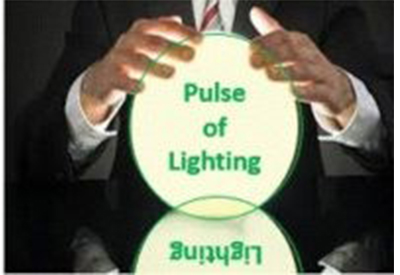 Sept 19, 2019
Summertime has come to an end and now it's the sprint to the end of the year. The time when many are doing two jobs — seeking sales opportunities to end the year on a high note and planning for 2020. And, in the lighting arena, for some that sell into the energy efficient market that is subsidized by utilities, it's the time when sales activity typically increases due to the "use it or lose it" nature of these funds (and the need to spend the money).
In the lighting world we also have
questioning Q3 performance as some business was pulled into Q2 due to the threatened Mexico tariffs and the increase of the LED/lighting tariffs in June
questions regarding advanced stock purchases by distributors in June to take advantage of pre-tariff pricing
a seeming slowing of the industrial lighting market, potentially a second derivative result of an industrial slowdown that could be impacted by global economic slowdown (a decline in OEM exports) as well as tariffs (industrial companies' willingness to make decisions to invest in their businesses?)
According to a LinkedIn post from Al Hoch, who shared a regional manager's post, there are some issues with Bravo LED, Eveready LED Lighting and Way to Go Lighting
Some reporting a construction slowdown
Acuity has a new President and its senior vice president of connected building software left the company in July (yes, there is already a replacement).
Rab implemented, and then retracted, a price increase, according to this letter that was reported by NAILD's "A Light Read": https://edisonreport.com/wp-content/uploads/2019/08/Update-RAB-Price-Increase-Lamps-23-August-2019.pdf
conglomerate lighting companies continuing to seek the right formula to gain more space in distributor warehouses (stock business) to displace secondary, tertiary and other lines. Some have added regional managers/specialists focused in this area, some have lighting reps adding stock-focused personnel, some trying to add a couple of percentage points to rebates and hoping corporate management pushes down edicts to support a line.)
and acquisitions such as 1) Acuity purchasing 5 companies through Luminaires Group, which had sales approaching $100 million 2) Luminii acquired Optical Arts 3) OSRAM sold Siteco 4) Private equity firm Core Industrial Partners acquiring Texas Fluorescents / Saylite / Moburn
So, lots going on. With lighting representing 25-40% of a distributor's sales and probably the largest gross margin dollar contributor to a distributor, knowing how your performing versus an industry benchmark helps provide perspective.
David Gordon is President of Channel Marketing Group. Channel Marketing Group develops market share and growth strategies for manufacturers and distributors and develops market research. CMG's specialty is the electrical industry. He also authors an electrical industry blog, www.electricaltrends.com. He can be reached at 919-488-8635 or dgordon@channelmkt.com.