Stephen Kaye Discusses Mulvey & Banani Lighting's Outlook on the Industry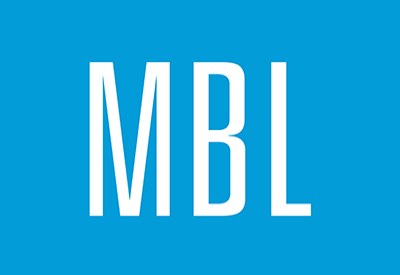 Sept 15, 2020
By Blake Marchand
Mulvey & Banani Lighting is a seasoned, award-winning lighting design consultancy based in Toronto, Canada.
"The firm delivers purposeful and sustainable lighting installations worldwide and consults on a wide range of creative and technical agendas including architectural (feature) lighting, lighting retrofits for energy efficiency, lighting control integration with building intelligence, lighting condition assessment, and strategic planning," explained Vice President Stephen Kaye
Kaye joined the company in 2010 after graduating from Parsons School for Design with a Masters in Lighting Design.
Mulvey & Banani Lighting was established in 2015, "maintaining the strong connection to Mulvey & Banani International with the electrical engineering background," said Kaye. At the time, they had a diverse portfolio of projects and a growing team, putting them in a good position to continue the pedigree established by Mulvey & Banani International.
In our interview with Kaye, he discusses factors of success for Mulvey & Banani Lighting, their philosophy on bringing in team members, as well as providing some insight into the Toronto Eaton Centre Bridge project they worked on.
Obviously Mulvey & Banani Lighting are leaders in the industry, what are some of the areas you focus on to maintain and build on that success?
Beyond the technical complexities that exist with controls and lighting technologies, lighting designers bring value to a project through their mastery of lighting as a medium of mood, hierarchy, and contrast as a principal partner of the architecture. The lighting design discipline is still being pushed with many creative individuals in the industry leading that initiative. For us, lighting education has been a very important step to not only push ourselves within Mulvey & Banani, but to allow the community to understand the process of lighting design further. Nuit Blanche (North America's largest contemporary art event) gave us a platform to connect with many great Toronto artists and allow young professionals and students to work together to create a lighting installation each year. Producing an installation from concept to reality within a few weeks time give each participant an opportunity to understand the complexities of working with others and staying within scope and budget.
Building off that previous question, do you have any best practices when it comes to identifying and developing talented designers?
Mulvey & Banani has always maintained a philosophy that we hire a team member for life. That individual is part of a close group of passionate lighting designers that usually come from different backgrounds, education, and even countries. This diversity allows for creative ideas to be experienced together and collectively come to a great conclusion.
Mulvey & Banani have been apart of some really impressive projects, are there any you would like to discuss that stick out as having presented an interesting design challenge? What was the challenge and how did you address it?
The Toronto Eaton Centre Bridge. The initial concept was presented by Spiers + Major and required Mulvey & Banani to take over as the local lighting design firm to coordinate the concept to completion. This was very challenging as the structural design of the bridge changed significantly, resulting in many creative solutions to emerge. The entire bridge is DMX controls in static white light allowing the control of the lighting per foot across the bridge. Accessibility to the LED drivers and maintaining the flexible LED's were a critical item with everything having to being situated on the bridge within custom extrusions and housings. Creative solutions with custom driver enclosures were designed to mount directly to the bridge box beam and metal frictionless gliding panels allows an individual to remove 5-meter sections of LED without having to remove the large glass panels. This was definitely a project I will remember as everyone of the design team pushed the boundaries of what a traditional bridge could look like.
With respect to lighting design, what technologies and trends are you focusing on, right now?
Mulvey & Banani is focusing on connectiveness of the elements within a building and surrounding environment. With the current global situation, trying to understand how we move within our City has been a great discussion. Light and the physic lighting infrastructure has always allowed for the buildings to be better connected and produce data that could be translated into other building systems – this is not new, but factoring in new ways to operate and use a space have pushed Clients to think about this more with the design team.
What about looking ahead 5-years or so at what technologies/trends etc might be coming?
Every project that Mulvey & Banani has the opportunity to work on embraces a new idea or adapts an existing technology that is more project specific and creates something unique for that Client, but looking ahead for technology trends will probably not be that significant.
I'm thinking the next 5-years will be a period of reflection for the design industry. With everyone and every company trying to find a new normal, this is going to provide opportunities for the design process, and workflow has already been altered to accommodate this. Trends are and will emerge from new 'needs' and life style changes that we all are trying to grapple with, and I can only hope that people are trying to adopt new strategies to make changes to areas in the design industry that need to be revamped.