An Enlightened Approach to Lighting with EE Lighting's Frank Luk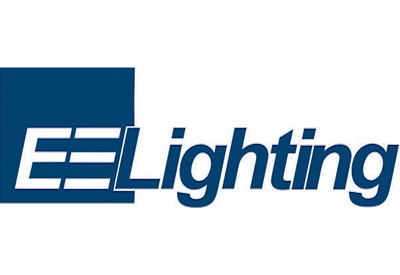 Aug 28, 2019
By Blake Marchand
Energy Efficient Lighting is a LED lighting manufacturer with nearly 30 years of industry experience. One that was founded on principles of environmental sustainability and responsibility to future generations. Based out of Markham, Ontario, Energy Efficient Lighting are established veterans within the LED lighting industry. And with the prominence of LED lighting being a fairly recent industry trend, it is a claim that a select few can make. They offer complete lighting solutions for commercial and industrial applications. Their product lines include conventional lighting fixtures, LED retrofit kits, complete LED luminaires, LED systems, drivers and electronic ballasts.
They employ their own research and development team, which allows them to innovate in the marketplace as well as maintain their core values of sustainability and cost savings without sacrificing quality. The majority of their products are manufactured in Canada and have found success in supporting and servicing Canadian markets. As Energy Efficient Lighting President Frank Luk explains below, their success stems from consistently improving on what they do without surpassing their own limitations as a company.
Although lighting technology has improved considerably with respect to efficiency, as smart tech continues to merge lighting applications, and as OLEDs emerge within the industry, we have only seen the tip of the innovation iceberg. Embracing these technologies will be key in separating Energy Efficient Lighting from their competitors as well as ensuring their past successes continue into the future.
Earlier this month, Energy Efficient Lighting President Frank Luk took time from his busy schedule to answer a few questions for EIN and share some of his insights.
Could you tell us where you are coming from, what drew you to this industry/business/company?
Actually, our company has quite a remarkable history. Almost 30 years ago, and way before his time, our founder had a clear vision that human beings would need to control how we used our resources to keep the earth pure. Coming from a background of poverty he also felt that every child deserved to have available light for reading in order to educate themselves toward a better existence. Little did Mr. Law know at the time, the industry would play a large part in conserving our planet and the welfare of generations to come.
Our initial venture was in fluorescent fixtures and ballasts. We were very successful and became one of the main ballast suppliers in Canada and in parts of the United States, under the original name Ultrasave. As the demand for LED products increased it was eventually time to evolve and diversify.
Under the new company name of Energy Efficient Lighting, our founder's dream continues to be fulfilled in our mission. The company as a whole is very proud of the legacy to provide clean energy. Knowing that our products are truly beneficial makes for a committed team here at EEL.
What sets Energy Efficient Lighting apart from its competitors?
By not trying to play in the big league and competing with smaller markets we have found success on doing what we do very well. So far aiming at becoming a strong tier two manufacturer in Canada we have grown to become a reliable source of quality LED products. It also helps very much to be 100% Canadian owned. Our customers know that we are not just another LED "pop up" supplier and that we will always be here for them. The market is already saturated with second rate LED knock-offs. Just imagine what it will be like in a few years.
Our strategy is simple: we will only provide a quality product and not charge an unreasonable price for it. You certainly do not need to be the cheapest to be one of the best.
We have a few utility grade products that satisfy the market but those also must be of sound working quality. Using only premium chips and drivers is a big advantage over our competitors, who may try to cut corners in these areas.
A huge mark of distinction for us is that we allow ourselves to be monitored tightly by industry standards. Energy Efficient Lighting is a licensed UL certified manufacturer, which means we must do the job right, and we do.
What do you think is next for your industry?
The industry is wide open right now with technology merging into lighting like never before. There is a wealth of new gadgets and innovative additions to old staples coming down the pipes and it is not going to stop there. LED will eventually give way to OLED, and the industry will explode with innovation. I find this very exciting, and those who are not willing to take up the challenge will be left behind.
Our research and development team is currently working on exciting new products at this time that we feel will be the next plateau of our success. Horticultural lighting is another segment that we are actively engaged in. Unlike Europe, The Netherlands especially, Canada has not taken a lead in food growing alternatives. We hope — in the near future — to play some part in this important enterprise.
What industry development interests you the most? How do you see the industry benefiting from it?
Making a better and better product is very important to growth. Providing greater efficiency with less waste is just as important, if not more so than new design. Continually extending the active life of our products also contributes to less material and energy waste. These sorts of developments should be of great interest to everyone in this field. No matter the development, embracing it is the key. We will always need lighting and it will not stop at LED. In order not to get absorbed by technology itself, manufacturers need to think on their feet and adapt products to merge with the trend.
Why is it important for your company to "maintain an active responsibility to future generations," as your website states?
Many companies attest to the fact that they are protecting the environment or working toward providing a better future for the generations to come. The bottom line is that it is extremely hard to predict what is good and what is bad for us. Yet with lighting we can confidently say that advances in recent years are definitely saving resources and reducing our footprint. Health wise also, people are reaping the benefits of new science equipment that is far less damaging to the body.
Where does that leave EEL? Well, a part of our R&D is to ensure that everything we produce continues to reduce and not increase any risks on our users and to the planet we call home. We are very fortunate to be in an industry that naturally supports this and that we are not forced to compromise.
Can you tell us about a project you found interesting or unique?
Our customers are very gracious in providing us with feedback on our products in action. When they are proud of the projects they have completed with EEL products we are elated. Recently a Halifax facility was fitted with 3800 of our LED vapour tights, completing the project with a total of 5000 fixtures from us. This huge undertaken for the agricultural industry is very rewarding to be a part of.
Can you tell us about one of the projects featured in the "solutions closer to home" section of your website?
I don't think one particular portion of our website supports "solutions closer to home."
That statement is meant to imply that we are a Canadian company. We are fully owned and operated in Canada. As mentioned earlier, we feel that this is a great comfort to our clients when choosing who to do business with especially at this level. LED has bred far too many inferior products and suppliers, so many that it is easy to get burnt by the prospect of unbelievable profit margins. Energy Efficient Lighting isn't going anywhere and isn't offering bargain basement pricing either. Being closer to home, so to speak shows we also integrate good values into our business.
Can you tell us about a product Energy Efficient Lighting manufactures that you find particularly interesting, unique, or innovative?
There is not just one product that we claim fame to. In fact, our aim is to supply core products and competitive prices. However, we are proud of our Circular High Bay families, which include both the BlackStar and Nebula series. Both lines offer a range of solid solutions to the buyer. We have laid out a similar path for our vapour tight range of products. The UltraThin family of products was our first initiative with this method of provision and the line still continues to provide the ultimate choice when it comes to variety.
What are some of the challenges Energy Efficient Lighting faces in providing quality energy efficient products, and how do you overcome them?
It is always a challenge to provide a good solid quality product and not price yourself out of the market. We will never be able to service customers who want to cut corners in these areas. This is why we have chosen to maintain a level of success that is ruled by our reputation. Our ultimate goal is to earn trust in what we do, what we supply and who we are as people. In turn we hope that as we continually increase our product mix, we will remain strong and effective for many years to come.
Go HERE for more information on EE Lighting
Blake Marchand is Assistant Editor, Kerrwil Electrical Group.