RPRA's 2022 RRCEA Program Fee Reduction is a "Win" for Lighting Producers in Ontario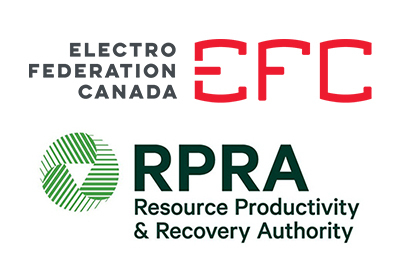 June 17, 2022
This year, Lighting producers must report and pay fees to Resource Productivity & Recovery Authority (RPRA) to ensure compliance with Ontario Regulation 522-20. RPRA operates on a cost-recovery basis and sets fees required to support the compliance and oversight of its legislative mandate. The proposed fee pricing set by RPRA was not consistent with its fee methodology set out for other programs and regulations. Therefore, Electro-Federation Canada members and supporting partners (Product Care Recycling) challenged the inequitable fee structure. After the consultation period, the RPRA published its revised fees and dropped the fee for lighting producers from 33 cents/kg to 22 cents/kg. This fee reduction is a "win" for lighting producers representing a cost savings of over $530,000 per year.
A special thanks to Product Care Recycling and the EPR Task Group for their efforts in this successful outcome.
For questions and details, please contact Cherith Sinasac, Business Section Manager, at csinasac@electrofed.com.