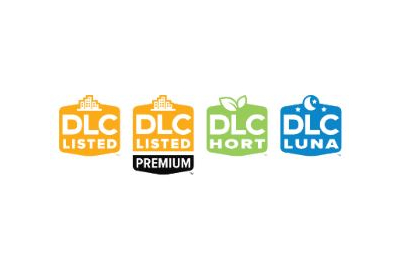 April 26, 2022
The DLC is pleased to introduce our refreshed QPL logos! The new, simplified designs differentiate each product platform, allowing quick identification of DLC listed products. Starting April 21, 2022, these logos are valid to indicate qualification on the DLC QPLs.
The DLC encourages all manufacturers with listed products to update their marketing materials with the new logos, which can be found on the DLC Marketing Toolkit webpage. For proper use of the logos, please refer to our Logo Use Quick Guide and the full Logo and Trademark Use Guidelines.
The DLC does not expect manufacturers to immediately update older materials but encourages updating as soon as is feasible. For the time being, old QPL logos are still valid to identify DLC qualified products, and QPL users should note that they may still see the old logos used to indicate qualification. The DLC recommends that users looking for qualified products always verify listing on the individual QPLs.
If you have any questions about the new logos or updating your marketing materials, please contact us at info@designlights.org.
Go HERE for more information