IES Technical Luncheon: Concepts for Creativity and Cohesiveness in Lighting Design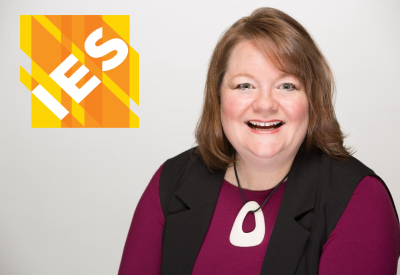 Jan 11, 2021
Date: Wednesday, January 20th 2021
Time: 12:00pm – 1:00pm
Fee : Free (Virtual on ZOOM)
Description:
This presentation will share how designers use concepts for creativity and cohesiveness in their designs. Do you understand strategies to create a design concept? Do you know how that concept can inspire your design solution? Are you bored with the same old solutions? Do you want to put some more spark in your lighting game? A creative concept can provide the inspiration you need to create cohesive lighting designs and augment your work.
Jeanne's network and collaboration opportunities through IES has been amazing and she can't wait to share creative concepts from her students, her professional work, and the work of other professionals.
Go HERE to register
Presenter:
Jeanne Mercer-Ballard is an Associate Professor of Interior Design in the Department of Applied Design at Appalachian State University in Boone, North Carolina, USA. She is a graduate of Iowa State University (BFA) and Cornell University (MA). She is an interior and lighting designer with over thirty years of experience in a variety of project types, mostly restaurant and retail. She is NCIDQ Certified, LC (Lighting Certified – NCQLP), and a LEED A.P.
She is a long-time member of IES and an Educator member of IALD. She has practiced design in Chicago, Kansas City, Charlotte, and now the Blue Ridge mountains of North Carolina through her company, Envi Studio. She completed her internship in Bloomfield Hills, Michigan. She has completed projects in over thirty states and three countries. Her professional work has been published in several books and periodicals. Her teaching and research revolve around her passion for design and culture, lighting design, environmentally-sensitive design, and economically-sensitive design. Her students have won many awards including Eaton SOURCE lighting design awards the past seven years.