WiZ Launches New Home Monitoring Technology for Ultimate Peace of Mind
May 26, 2023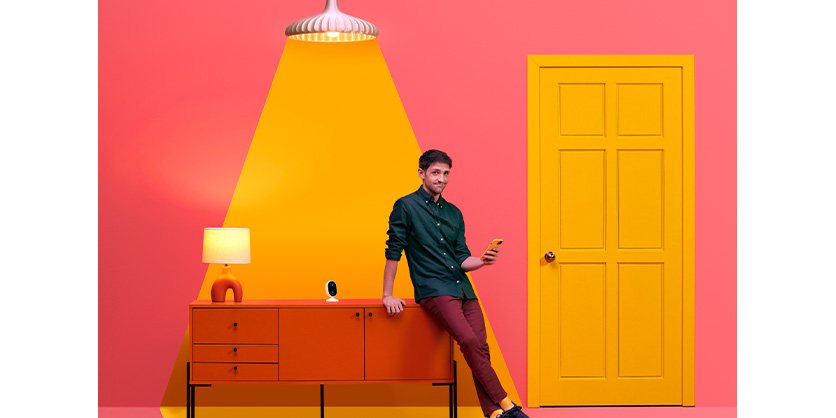 Users can make their home feel safe with WiZ's new home monitoring technology and features, combining lighting and security in an integrated approach
The new smart home monitoring indoor camera is the first of many home monitoring products to complement the portfolio 
WiZ uses the power of light and motion to prevent or deter intruders
 Signify is launching new home monitoring technology and software features to complement its smart lighting system, pairing lighting and security in a simple, smart and secure way. The new WiZ indoor camera combines with software updates on the WiZ app, lights and SpaceSense motion detection technology to create an integrated solution that give users peace of mind when away from home. 
Using the Power of Light and Motion Detection to Deter Intruders
WiZ integrates home monitoring features in its smart lighting system, taking advantage of the fact that lights are found throughout the home and can be one of the most effective tools to discourage potential intruders. With a seamless user experience in mind, the app is optimized with intuitive features, such as customizable monitoring routines, allowing users to both control their lighting and monitor their home with a single tap in the app. They simply click on their desired routine to let the WiZ system know they are going away and activate a set of lighting behaviors to help secure their home.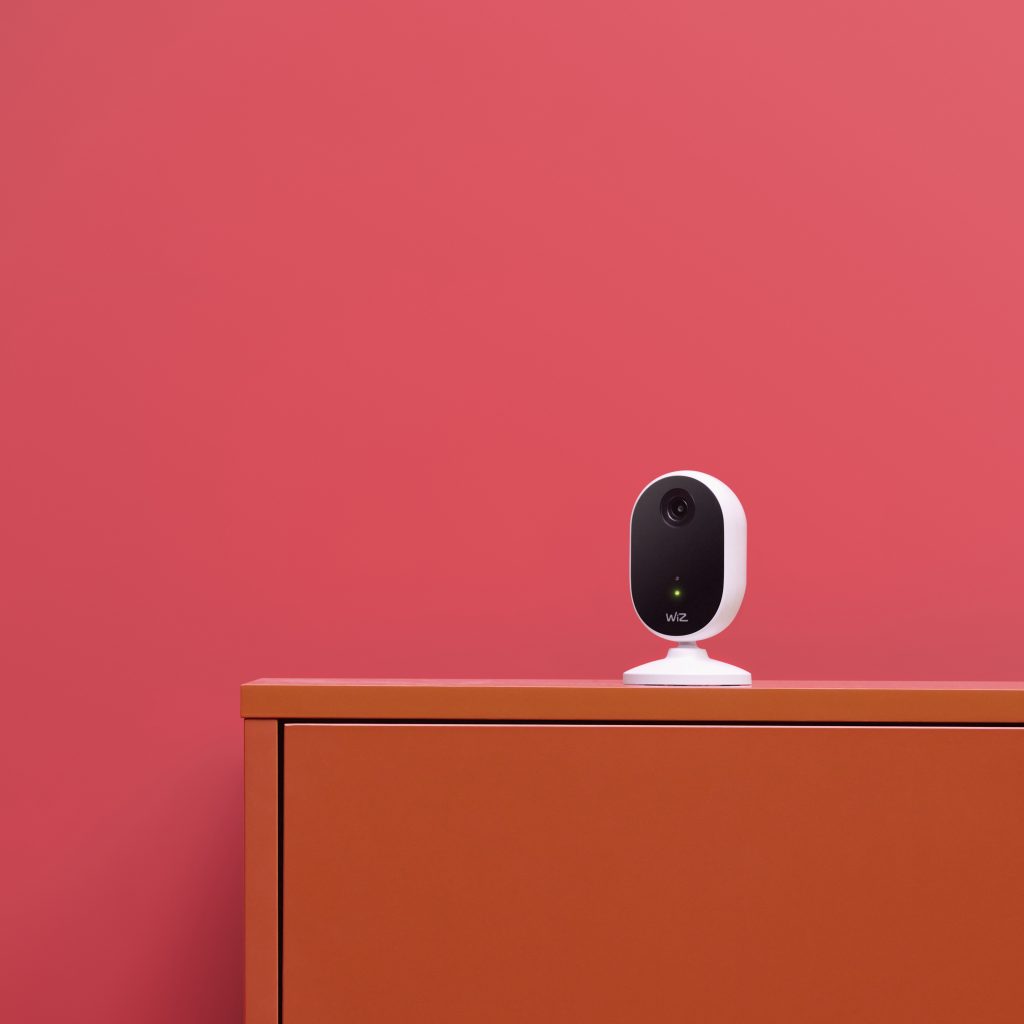 The WiZ app can now also notify users of unexpected activity in their home, allowing them to take immediate action. With SpaceSense motion detection technology, every compatible light is a motion sensor that detects movement in the coverage area. The award-winning technology makes the smart ecosystem one of the most comprehensive, and when combined with the new indoor camera, the system provides full coverage for the entire home. Consumers can activate monitoring for the entire home or for certain areas only and can quickly turn it off when necessary. 
WiZ lights can also be automated with presence simulation: they will turn on and off automatically to simulate the presence of somebody at home. Users can decide how the lights will react when motion is detected: turn on to full brightness, flash, or display vibrant colors, for example.
WiZ Indoor Camera to Keep an Eye on Users' Homes
An important element of the new home monitoring solution is the WiZ indoor camera. It will allow consumers to control and see what's always happening at home and will also notify them of any suspicious movement or sound. As soon as users receive a notification, they can open the app to get a live view of what's going on.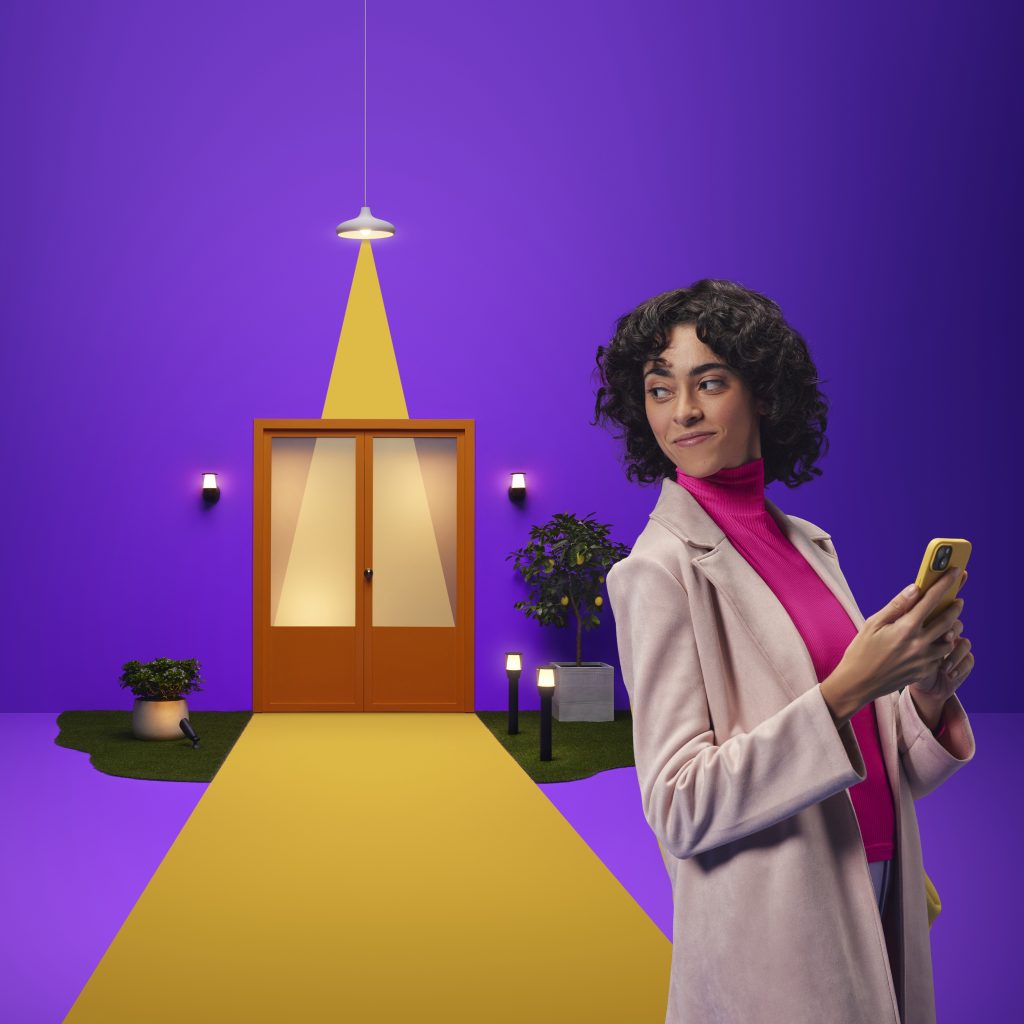 The WiZ indoor camera is equipped with night vision, which is automatically enabled when the light level is low enough, using infrared to light up the space and ensure clear visibility. The image-based motion detection can also pick up on any sudden loud noises, such as the breaking of windows or fire/smoke alarms, and send notifications. Additional features include two-way audio feature, wide 120 degree viewing angle, full HD, and an SD card slot.
Those new to the WiZ ecosystem can begin their home monitoring journey with the home monitoring starter kit, composed of the new WiZ indoor camera and lights. WiZ will provide an optional subscription service to unlock additional features, like the option of storing media from the indoor camera in the cloud for up to 30 days, defining motion activity zones and/or privacy zones in selected areas, or starting a manual recording while the camera is streaming.
More information available here