Pavo 2″ Exterior – Wall from SPI Lighting
April 21, 2023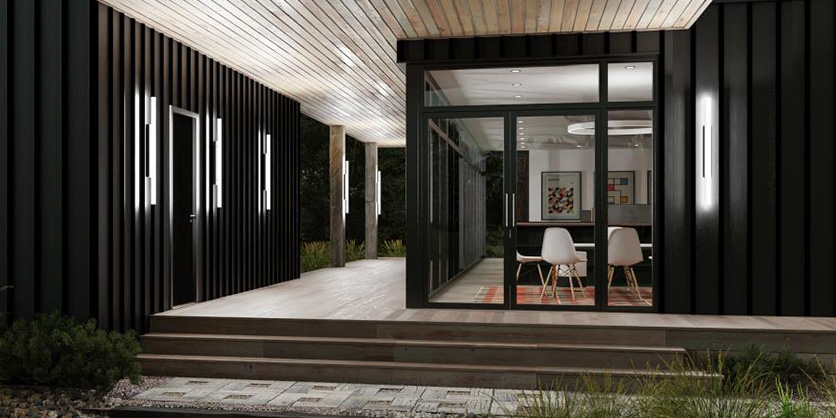 Bring refined design to outdoor spaces with this impeccably illuminated sconce. Pavo 2" Exterior sets itself apart with the exceptional fit and finish demanded by your most important projects. Built with finesse but also to withstand the elements, the IP66-rated luminaire will surprise you with its robust construction and durability. Available in 1' to 5' lengths and a variety of mounting options, Pavo 2" Exterior is a simple yet sophisticated way to light entrances, walkways, and other outdoor spaces with pure lines of light. It's the design element you've been missing.
Bring the Beauty of Pavo Outdoors
Enjoy all the features you adore from our Pavo 2″ wall sconce with the added bonus of an IP66-rating. This sleek sconce effortlessly combines style and function, enhancing the visual appeal of any outdoor space.
Optional Decorative Endcaps Add Design Flexibility
Features & Benefits
Linearly-lit sconce provides even illuminations along the entire length of the lens
Meticulously designed ends have no visible shadowing
Minimal bracketry and hardware for an exceptionally clean look
Provides functional light, up to 750 lumens per foot, with comfortable luminance levels
Creates continuity between your interior and exterior designs when paired with other elements of the Pavo family
Mount vertically or horizontally on walls or ceilings
Compliant with Americans with Disabilities Act (ADA) requirements
Handcrafted in USA
More information available Here