Liteline Klick Series: Maximise Creativity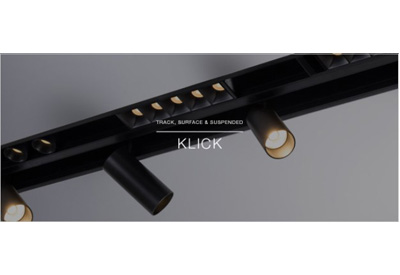 Oct 20, 2020
The Klick System by A-LINE, a Liteline brand, is the perfect combination of track and LED fixtures. Klick modules easily snap in and out of the Klick powered track to provide your space with the ultimate flexibility.
The track is available in black, while side panels are available in black or white, and can be mounted using trimless adapters, surface mount, recessed, suspended or ganged in parallel. The ability to incorporate right angle, inside and outside corner pieces allows for the creative mind to wander into creating the most architectural of designs.
Whether it be recessed or surface mounting options, the Klick System can be placed just about anywhere.
The surface mount option incorporates clips, which allows the ability to place a flat head screw through the track, for an easy, yet secure connection into finished walls and ceilings.
The recessed mounting option allows for the Klick System to be placed directly into drywall ceilings for a more concealed look.
Go HERE for more information.