Bridge by Beta-Calco, A Bold Architectural Design
April 13, 2023
Inspired by the black wooden beams used in old-world bridges, Bridge adds a bold new element to architectural design. The U-shaped profile ties together interior structures and furnishings Our innovative light emission design provides glare-free, even illumination with optional indirect light. For a cosmetic accent, the inside trim is available with 4 luxurious finishes. Bridge is ideal for designs with exposed architectural elements and for spaces that call for low-glare functional lighting.
Features of the Bridge Light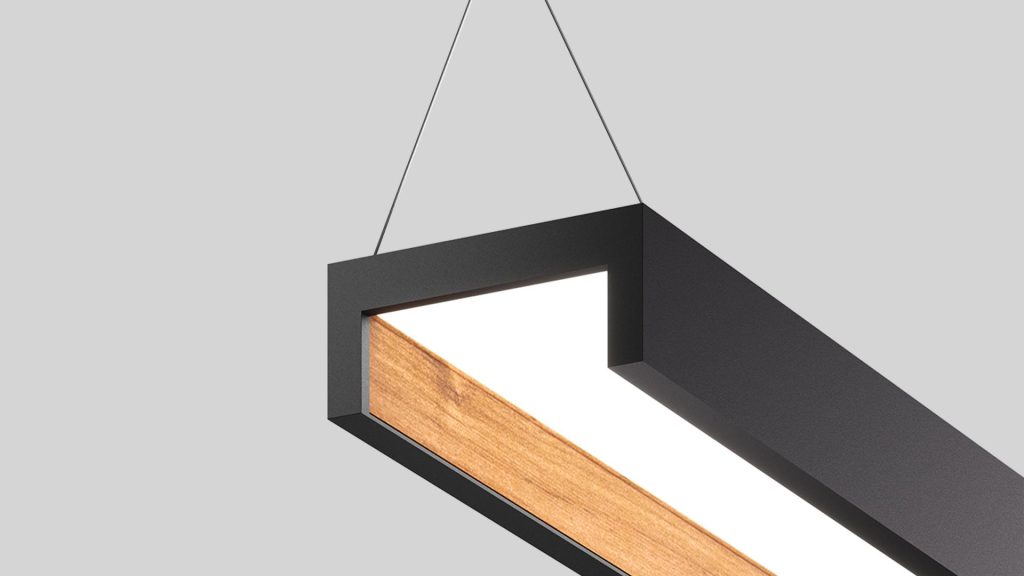 PoE Can be integrated into your data network via Power over Ethernet (PoE) connectivity
Delivered lumens: Delivered lumens & LPW based on 4000K CRI 80+
Drivers HPF electronic drivers for 120-277V, 347 (EU-240V)
Body: Aluminum
Finish: Powder coated
Suspension: Steel cables
Power cable: Silver braided
Diffuser: Opal acrylic
Mechanical Luminaires mount directly over J box (by others)
Reported L70 @25°C (77°F) > 108,000 hrs @ 1400 lumens/ft (4600 lumens/m)
Approvals Damp Location (Indoor use only)
Integral Emergency System:  Emergency option provides a 1.5 hour (3 hours for EU) emergency lighting facility. The self contained system includes the inverter module, NiCad batteries, LED charge indicator and test switch (NA only). Not available with a 347V supply.
Mounting and Optics



More information available here