Priority Wire & Cable Streetlighting Cable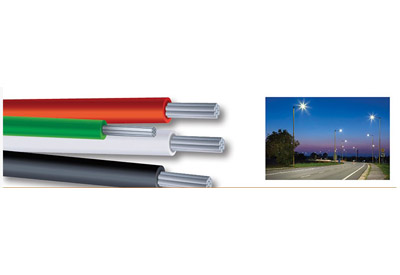 Dec 18, 2020
With the increasingly high cost of copper, municipalities that have used copper for their streetlighting projects in the past, have been looking for a more economical option. They have found that in aluminum cable and are now changing their project Bills of Materials to specify aluminum.
Aluminum cable is much lighter than copper and is much more flexible and easier to handle. This makes for quicker installation and offers advantages for those doing the installing.
The most popular type of cable is RWU with -40ºC XLPE insulation, and the combination of sizes now being specified is:
• #4-01 aluminum RWU, in Black, Red, and White
• #6-01 aluminum RWU Green
Priority carries and supplies this range of sizes and colours from our stock in Mississauga, both in bulk and cut-to-length reels such as 1,000M and 300M. We can supply exactly the lengths that each site needs.
Priority also offers other services to support cable management at job sites including:
• Special labelling and tagging of reels
• Pre-paralleling of the cables into an assembly for shipping on a single reel
• Lagging of reels, to provide additional cable protection when handling reels at a challenging site
Go HERE for more information.