LED Mini-Reflector from Philips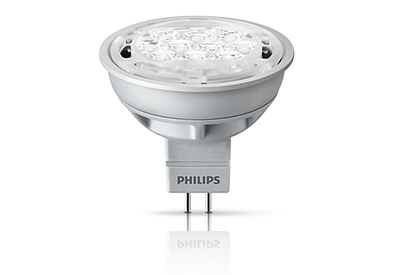 September 13, 2018
Philips LED mini reflectors provide a dimmable soft white light, an exceptionally long life, and significant energy savings.
Experience dimmable, soft white LED light
Extra warm light for an inviting atmosphere
– 6.5W (35W)
– GU5.3
– Soft White – Warm Glow
– Dimmable
Long life reduces the hassle of replacing bulbs so often
22.8 years means rated average life based on engineering testing and probability analysis where the bulb is used on average 3 hours/day, 7 days a week.
Very low energy consumption; saving at least 80%
When you switch to a Philips LED light bulb, you immediately use up to 80% less energy without sacrificing light output and quality.
Perfect for general room lighting
Philips Energy Saving LED MR16 flood light can be used in recessed cans and track light fixtures. Ideal for use in kitchens, living rooms and dining rooms.
For more information https://www.philips.ca/c-p/46677458874/led-mini-reflector