Illuminate your Outdoor Space: A Guide to Outdoor Lighting Products for 2023
June 14, 2023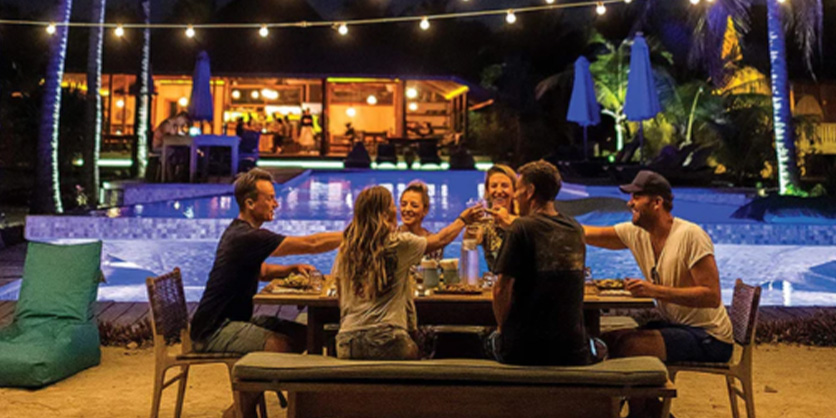 Eli Asoyuf's Guide to Outdoor Lighting: 2023 Summer Edition 
Summer is just around the corner! And while out raking the yard, wrestling with patio furniture, or setting up that temporary pool for the kids, here are some awesome products to occupy that space in your head from a landscape and outdoor lighting perspective.
String Lights
String lights are possibly the least expensive way to dress up a backyard, patio or even commercial outdoor space. If you're tired of replacing those cheap solar lights you got at a big box store every 2-5 years, then here are some options for a more semi-permanent and durable installation:
Satco | Satco really has a broad offering when it comes to string light kits. They offer kits ranging from 24'-60' in vintage style whites down to an incredibly warm 2200 kelvin.  RGB colour-changing options are also available with a remote or their free smart app-based WiFi platform called Starfish.
Dals | Dals also offers a smart string light kit to complement their new smart lighting landscape offering launched earlier this year. The Dals DCP-STG48 uses their tried and true Dals Connect app that makes programming scenes and colour-changing a breeze!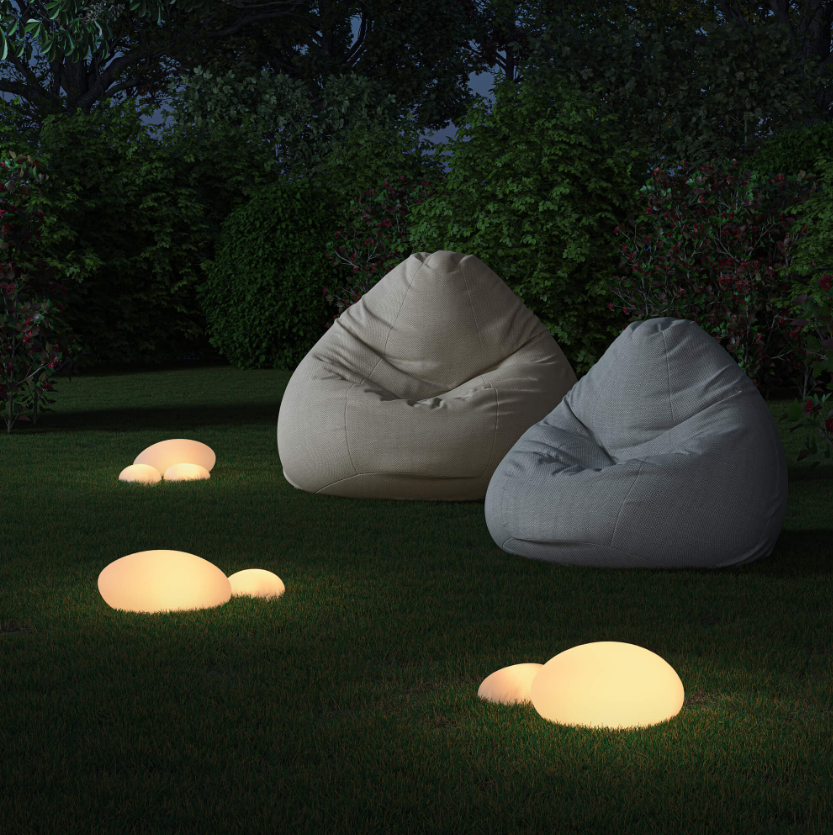 Garden Rocks
Dals – Want something unique for that rock garden around the pool or patio space? We've seen rock speakers — but have you ever seen garden rocks that light up? These unique (and amazingly cool) fixtures can be placed around a pathway or the perimeter of your property, they can do multiple whites from 2200k-4000k and RGB. Dals have 10" and 18" round units available and they use Dals Connect app. You'll be the envy of all of your friends and neighbours!
Landscape FLEX Lighting
Say you want to line that path or flower box with some exterior tape lighting or up-light the rock wall you spent oh-so-much time building last year. Say hello to Landscape Flex from GLLS! GLLS is a local company based right here in Atlantic Canada that offers unique products that can be placed in-ground or around objects to give an amazing nighttime glow.
Pathway Lighting
Dating back long before electricity, pathway lighting existed to enhance gardens at night and to provide a safe visual place to step. We now see these lights lining walkways to a front door, around the pool, or simply to accent that big giant rock you placed in the front yard with flowers all around it. Again, if you're tired of replacing the ones you get at a big box store (or dare we say Dollar store) every year, have a look at some of these brands below.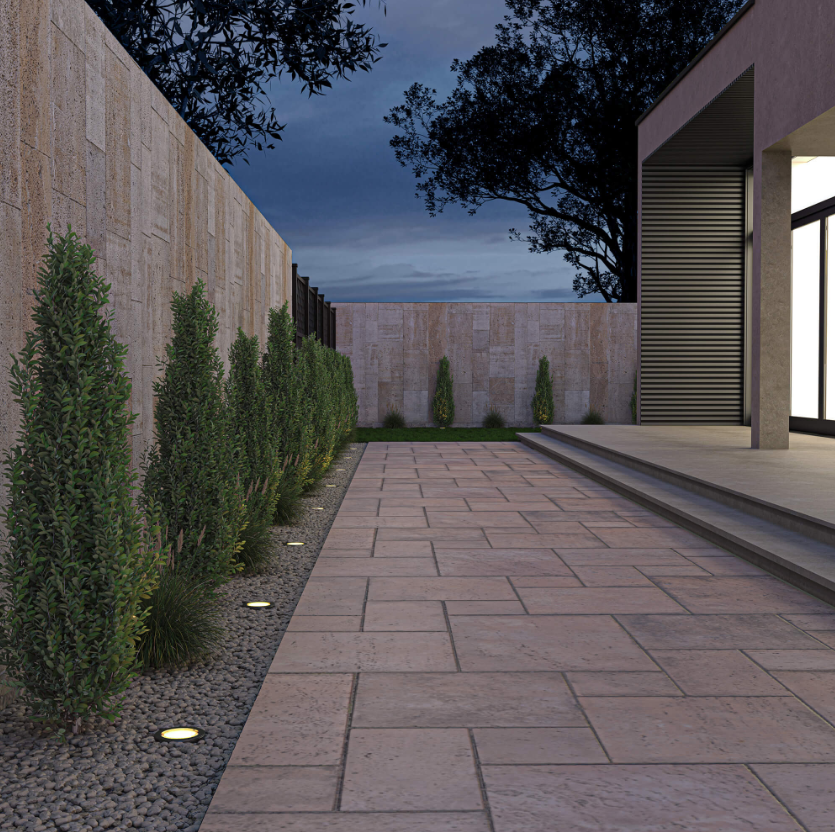 Deck and Well Lighting
Well-lighting can be used in many areas to create up-lighting effects from places like under trees, the façade of a home, or on the deck. They can accent so many spaces around the yard you're going to have some fun picking out the features in your yard you want to highlight.
Spot and Flood Lighting
This type of lighting can be used to give small or grand effects to trees, shrubs, fountains and pergolas
Some of the Dals spots and floods tie into their Dals Connect platform and allow programming and RGB colour changing.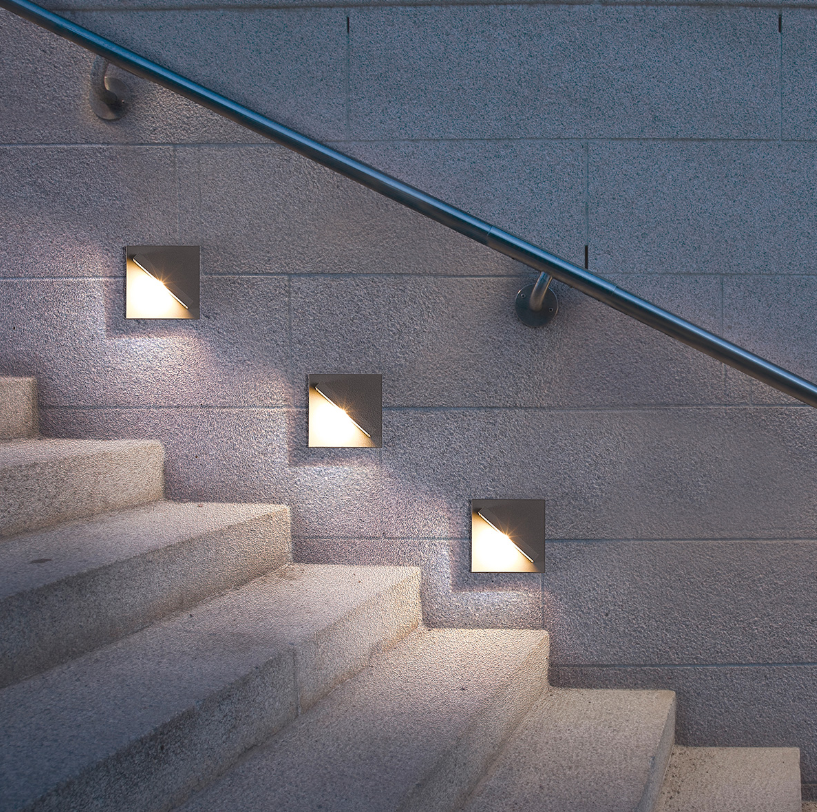 Brick or Step Lighting
These handy little lights can be placed in a stairway, rock wall or on the side of a structure. They provide accent down-lighting to help you make your way in the dark summer nights.
Outdoor Tape Light
Tape lighting can be used around railings, deck perimeters, under parked RVs, gazebos, or pergolas – really anywhere you want to add an unexpected pop of light! These are two of our faves:
More information available here