Creative Mississauga Office Redesign for Biotech Company with Salex Lighting
August 10, 2023
This multinational biotechnology company has a new office in Mississauga with lots of bright colours and nature-inspired touches. Mayhew & Associates designed the entire space with support from Crossey Engineering. This large space caters to a variety of work styles by incorporating both individual and collaborative workspaces. The dynamic environment allows employees to feel the comfort of home while they are at work. Salex provided a variety of fixtures to elevate the space and complement the biophilic design.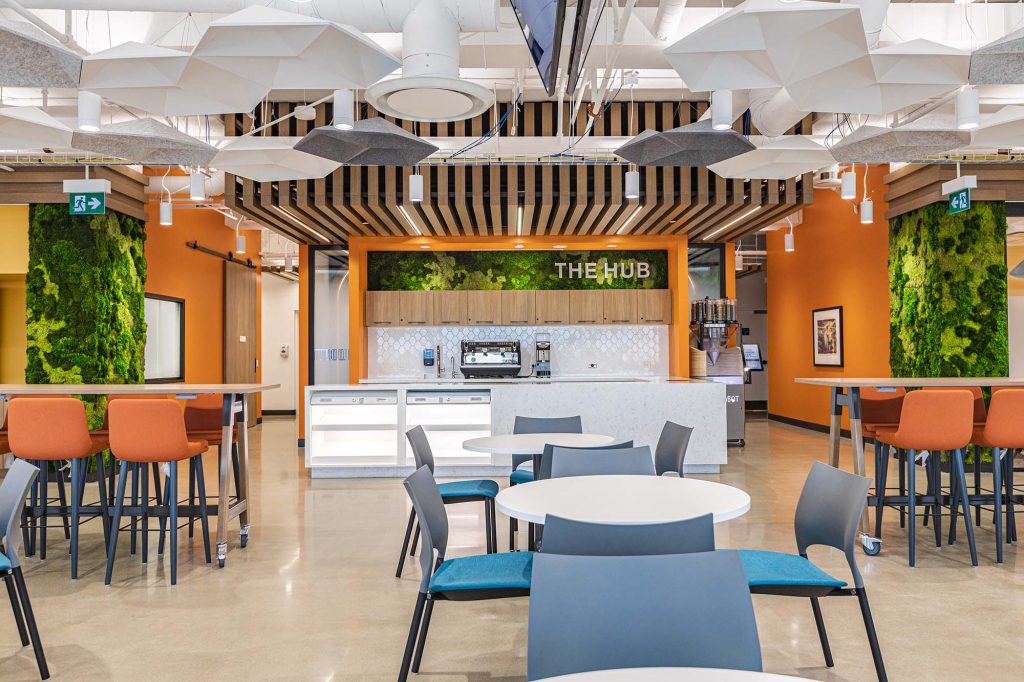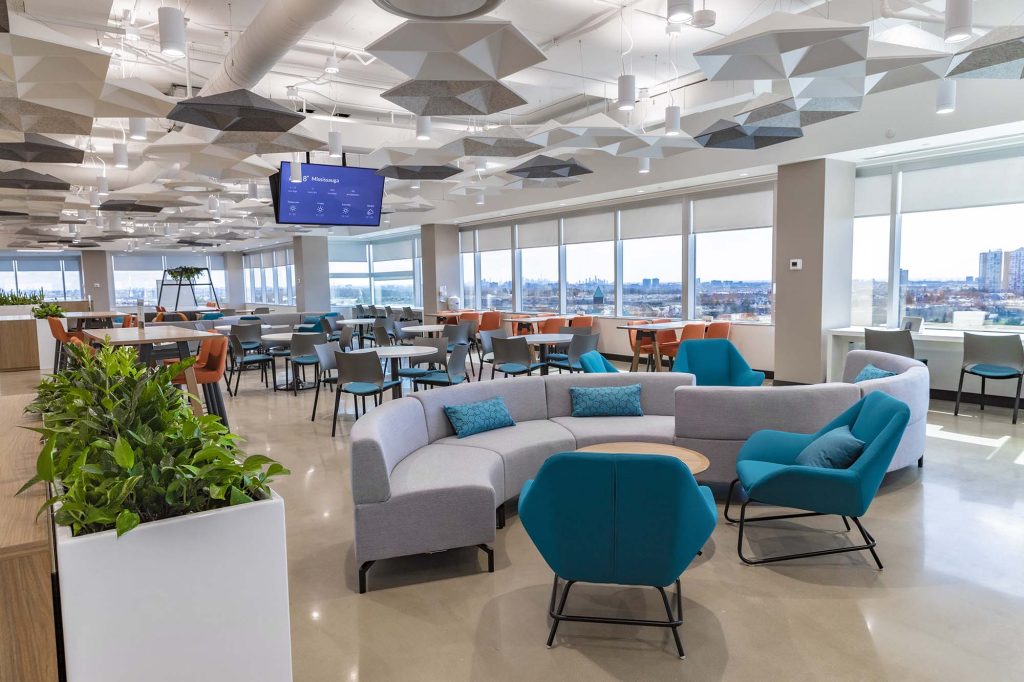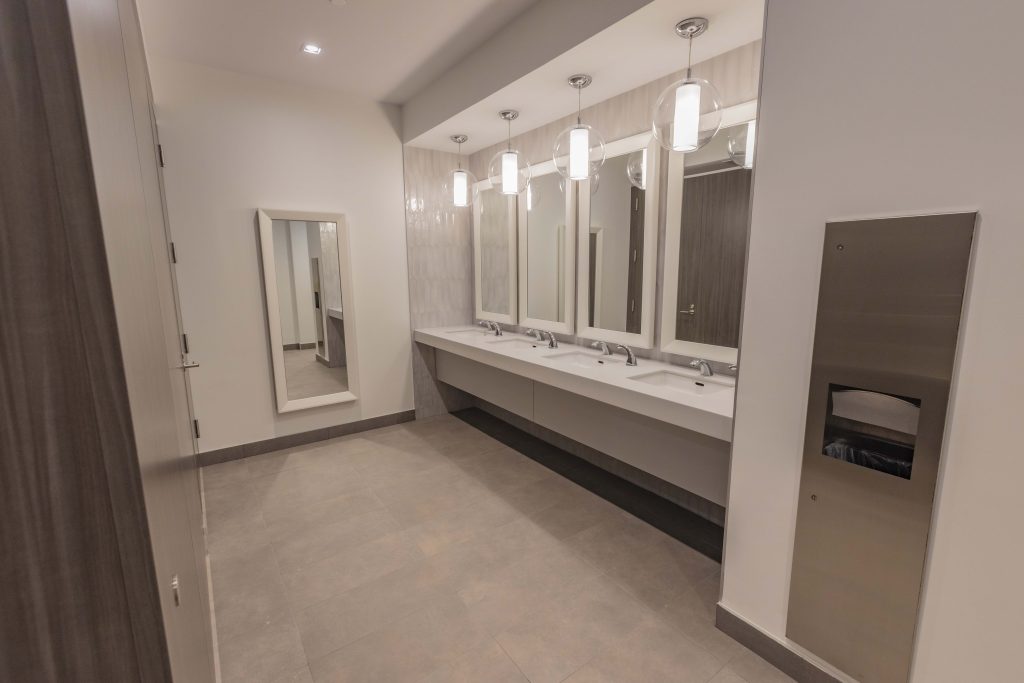 Aaline linear acoustic fixtures with and without integrated lighting were used in several meeting rooms. The reception area and main corridors features custom curved millwork with SGI flow linear surface mounted within the curved slot. Senso Leto 11 cylinders lit up the café area where employees could enjoy their lunch or use it as an alternative work space. 
OCL Kwyet pendants were placed in open meeting spaces to add both an acoustic and decorative element. Delta Light Femtoline was installed in a fun pattern in the open office area as well as within the main corridors. Axis Stencil with its thin size and integrated drivers, was used in between the wood slats. Axis Sculpt was used in the training rooms. Viso ILU pendants added a decorative touch to the washroom.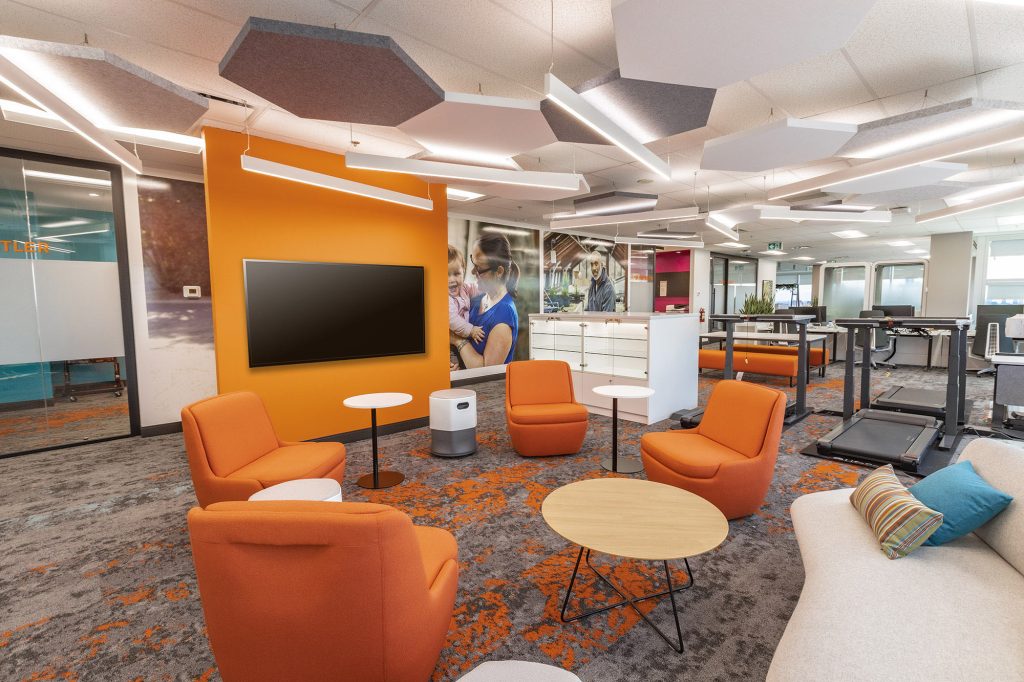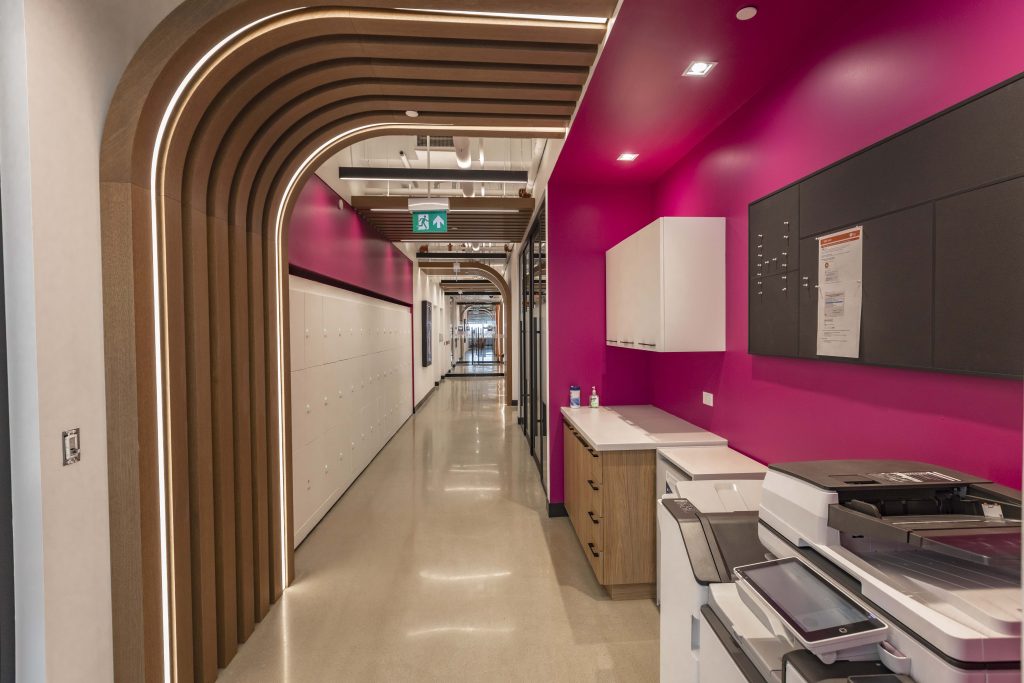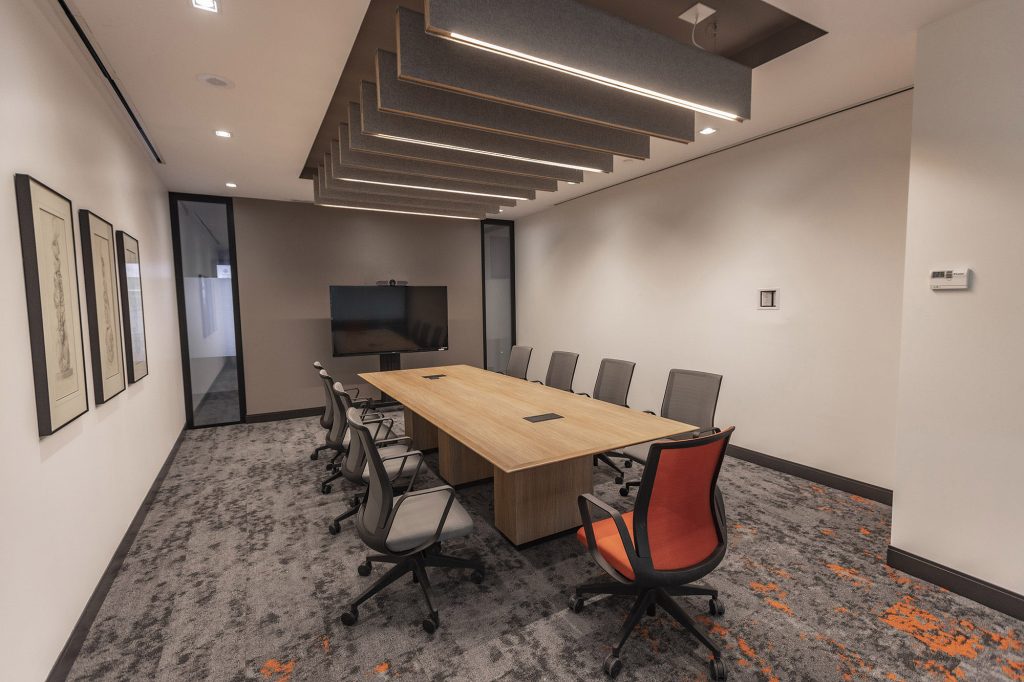 As a result, this Mississauga office creates a "wow" experience for both employees and visitors by providing a vibrant open concept space with a combination of private and collaborative workspaces. The space incorporates both natural light and a variety of light fixtures to provide enough light to support the biophilic design and overall productivity.
Mississauga Project Details
Interior Design:  Mayhew & Associates
Lighting Design/Specifier:  Crossey Engineering
Manufacturers:  Aaline, Axis, Delta Light, OCL,  Senso, SGi, VISO
More information available here