LIT Design Awards Light Art Project Winner: Integral Group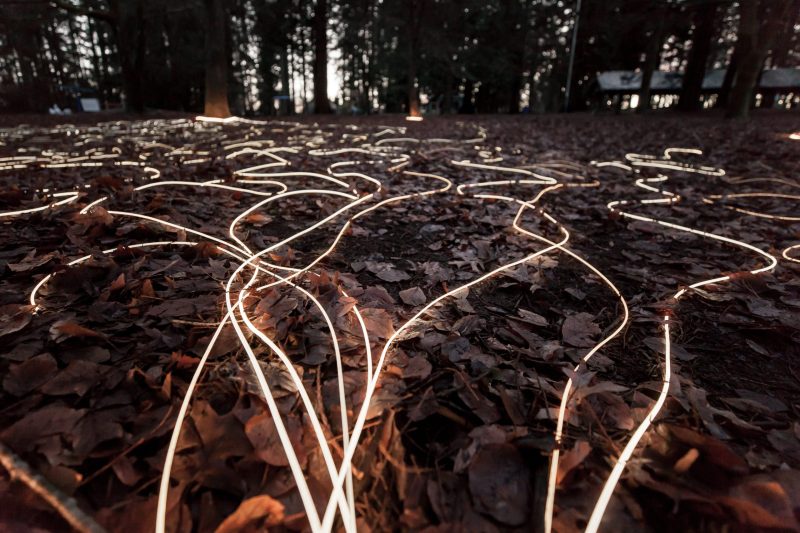 December 19, 2022
Prize(s) Winners in Light Art Project
Company Integral Group
Lead Designers Ellie Niakan + Catherine Chan
Photo Credits Catherine Chan
Completion Date December 21, 2021
Project Location New Westminster, British Columbia, Canada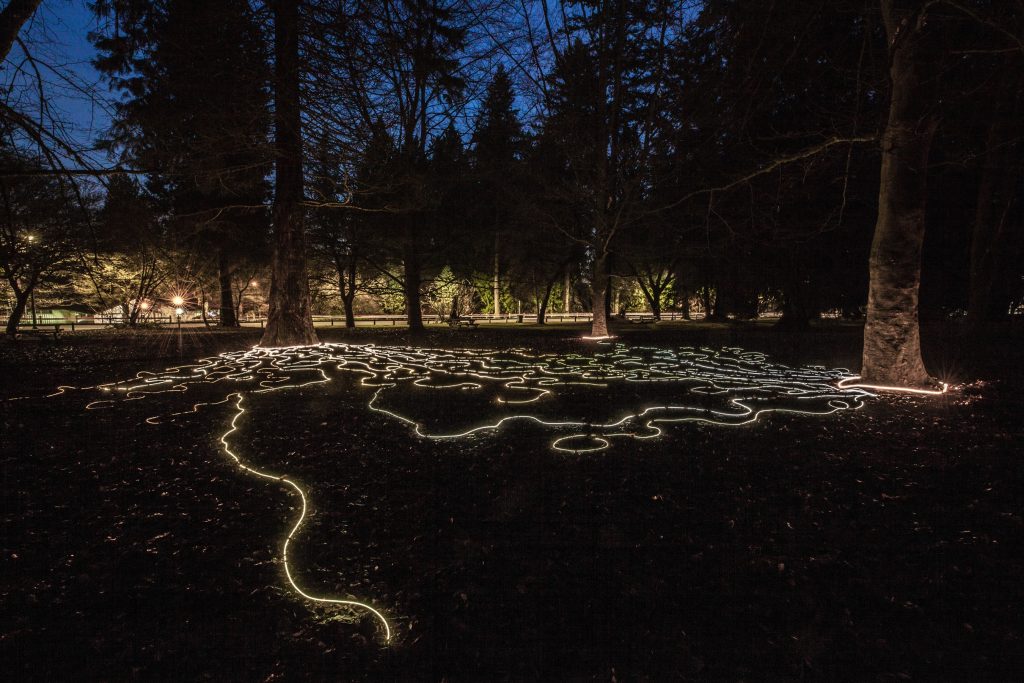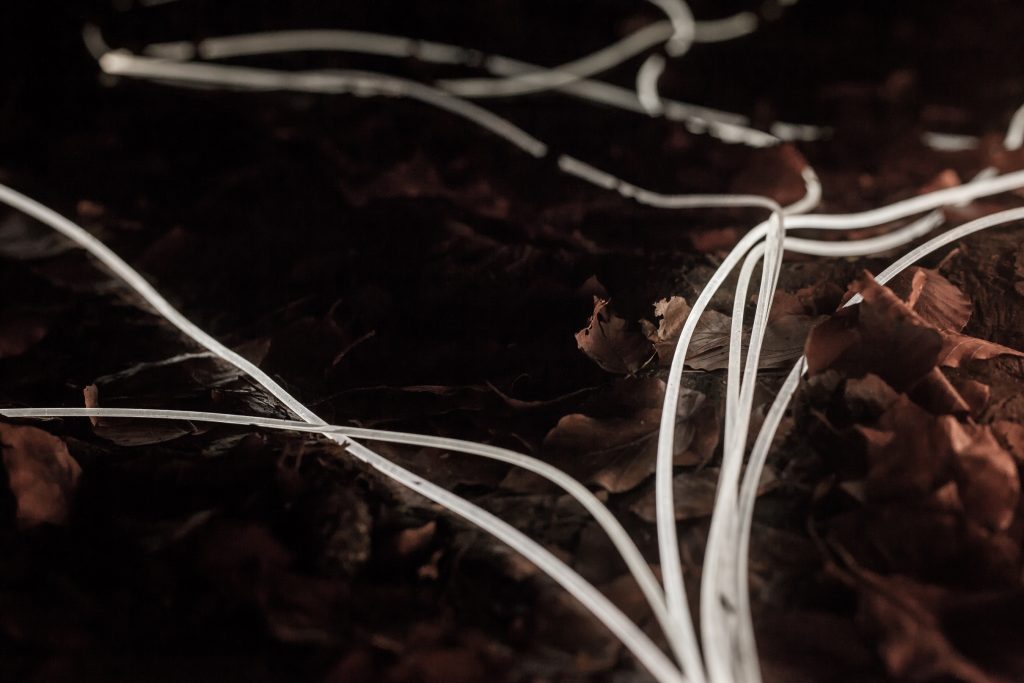 Although appearing as solitary, trees are connected to one another through vast underground systems known as mycorrhizal networks. Through these hidden systems—a symbiotic relationship between plants and fungi—trees share nutrients and resources with other trees and using chemical signals, transmit information to one another.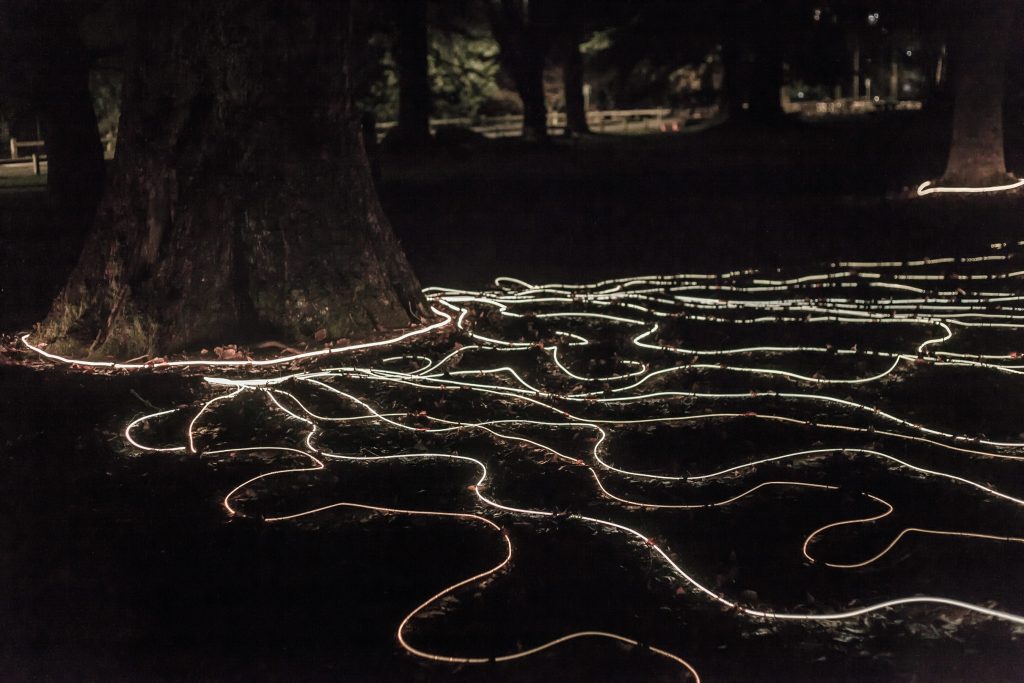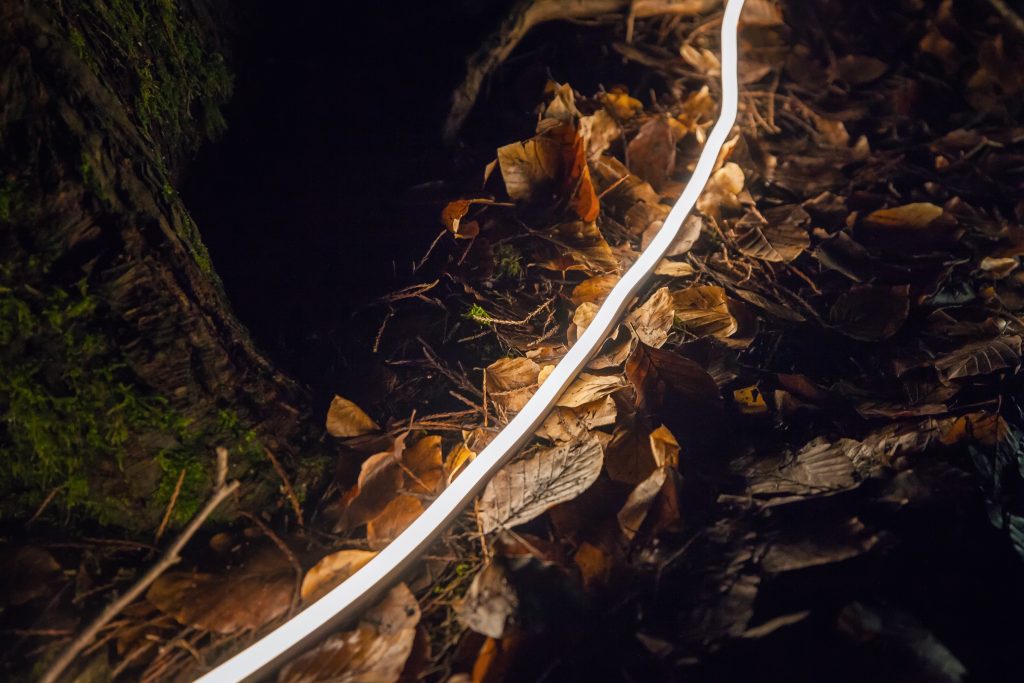 Inspired by forest mycorrhizae, Familial is an art installation that uses light to make visible the connections that go unseen. This site-specific artwork incorporates protected trees in New Westminster's Queen's Park, including a giant redwood (Sequoiadendron giganteum) and several European beech trees (Fagus sylvatica) that commonly form mutualistic relationships with mycorrhizal fungi. Through this underground fungal-root network, a community of thriving individuals is created.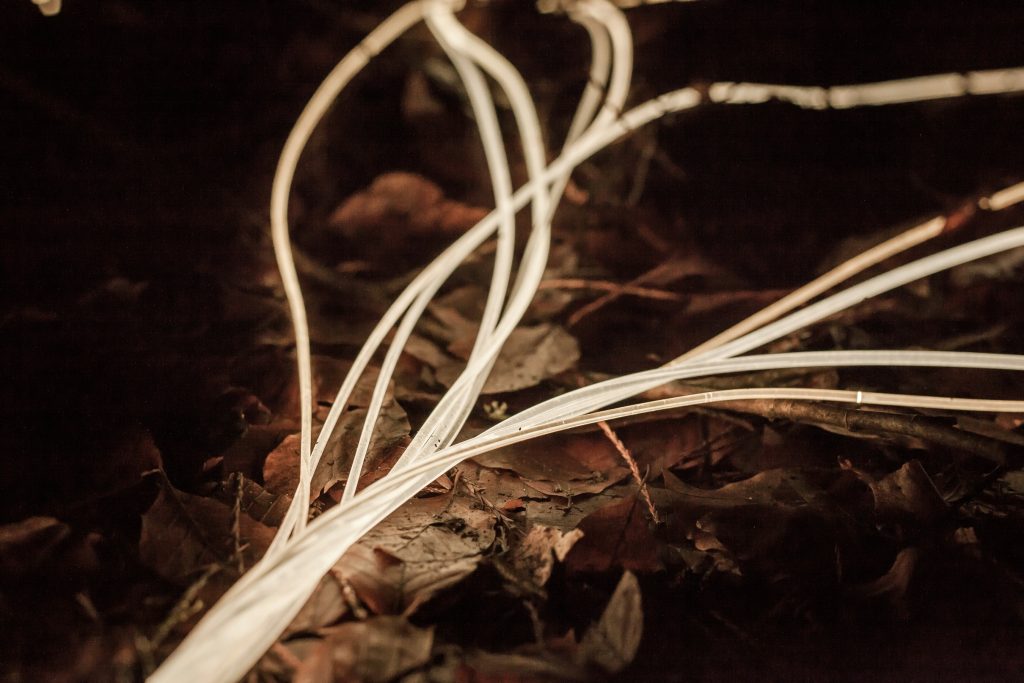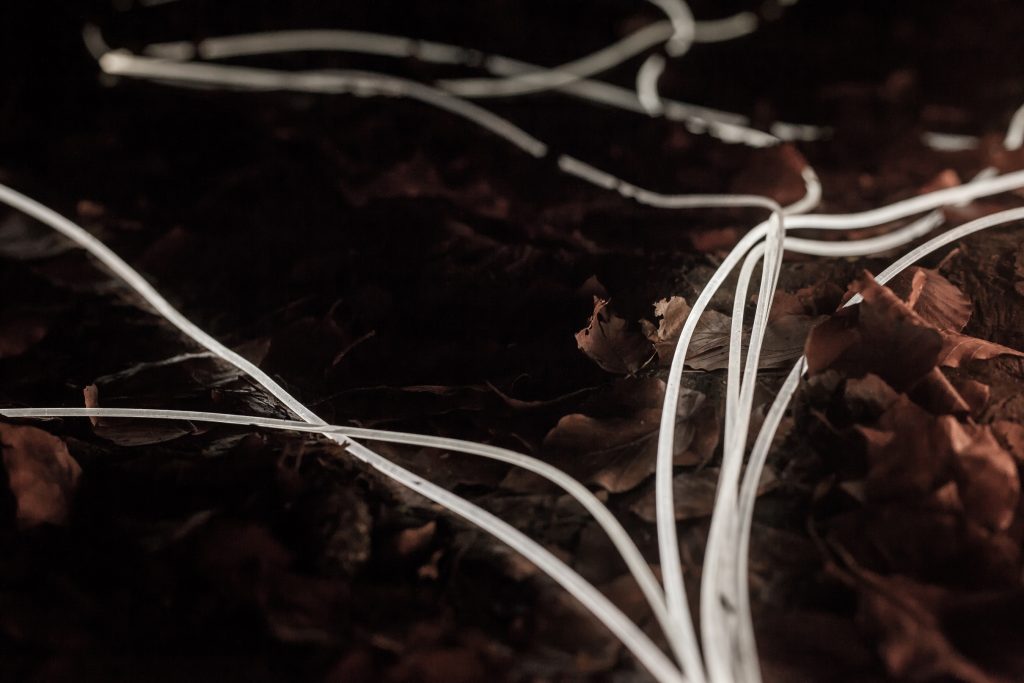 The last tree is lit only by a ring indicating extinguished trees due to catastrophic events and metaphorically individuals that feel isolated in a connoted community.
Familial illuminates the interdependencies in our forest ecosystems and in tandem, interdependencies in our relationships with one another—invisible linkages that connect us across geographies and through time.