Luminis Wins Two Red Dot Awards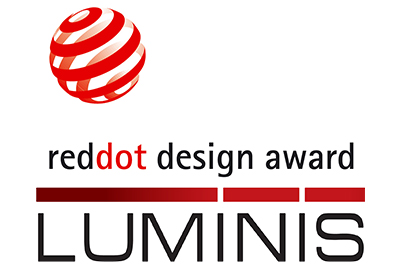 April 5, 2022
Luminis announced its Bellevue and Scena luminaire families have each received a 2022 Red Dot Design Award for Product Design.
Dating back to 1955, the Red Dot Design Award is one of the world's largest design competitions. The Red Dot Label has become established internationally as one of the most sought-after marks of quality for good design. A record number of companies and design studios submitted entries for the 2022 competition. And an international jury scrutinized the products to assess each in terms of its design quality and degree of innovation.
The Bellevue family includes bollards, wall-mount, and columns. With a modern rectilinear design, this selection allows the Bellevue aesthetic to be carried throughout multiple spaces in exterior projects.
An advanced optical system in the bollards and wall-mount fixtures creates a uniformly illuminated surface for powerful area lighting. Bellevue columns are available in three unique optic types to address targeted lighting needs. Directional illumination is available with the BVS series. The BVG series is ideal for pedestrian illumination where visual comfort is required. And powerful street illumination is provided by the BVA series.
Scena is a family of elegant surface mount fixtures and bollards designed to withstand the rigors of urban exteriors and public spaces. Round or square, designers can select a bollard best suited to its surroundings, then carry the aesthetic with complementary surface mount fixtures to nearby buildings. The luminaires are ideally suited for commercial applications, schools, office buildings, or outdoor public spaces.
Both luminaires will be presented in the Red Dot Design Museum Essen, an online presentation, and the Red Dot Design Yearbook.
More information about Bellevue is available HERE, and Scena is HERE.