Cisco Systems Canada Wins 2016 IES Lighting Control Innovation Award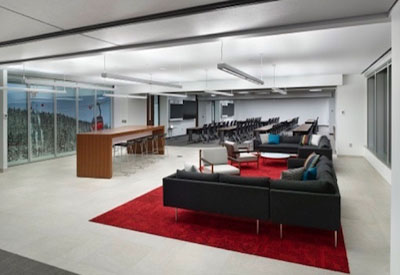 March 6, 2017
The Canadian headquarters of IT giant Cisco Systems, an award-winning project, encompasses a 4-storey fit-out over 80,000 sq.ft. in Toronto, ON. The facility features a client-facing Innovation Centre that is one of a kind in North America. Aptly located within a new sustainability-leading downtown high-rise, the fit-up is targeting LEED Gold certification.
The Lighting Control Innovation Award was created in 2011 as part of the Illuminating Engineering Society's Illumination Awards program, which recognizes professionalism, ingenuity and originality in lighting design. The award recognizes projects that exemplify the effective use of lighting controls in nonresidential applications.
Given the client's "Internet of Things" mandate, base building fluorescent luminaires were replaced with LED Power over Ethernet (PoE) luminaires, boasting the first large-scale commercial installation of PoE-enabled luminaires in North America. This approach eliminated the need for line voltage power to the luminaires, reducing installed cost, adhering to budget constraints, and enabling the delivery of power and controls data via a single CAT6 data cable.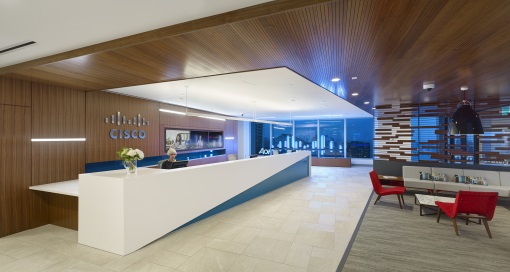 PoE lighting zones are powered via an 8-port data switch, installed in custom enclosures in the ceiling space. Line voltage powers the data switches, which can power up to 8 PoE luminaires each via CAT6 patch cables providing a maximum of 25.5W at 36VDC using the PoE+ protocol. Effectively implementing this new technology, the Lighting Power Density was reduced to 52.6% below ASHRAE 90.1 2007 allowances.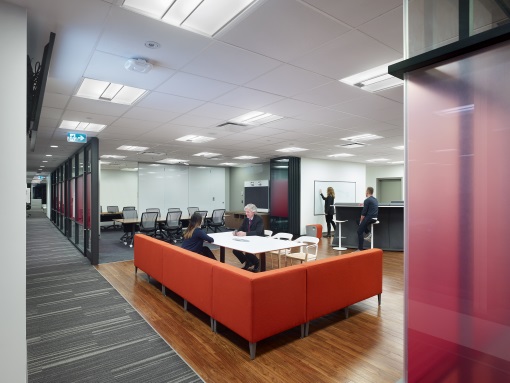 Approximately 50% of the PoE luminaires are outfitted with an integral occupancy/daylight sensor. Any luminaire without a sensor can be controlled via an adjacent fixture equipped with one.
Collaborating with the manufacturer, PoE fixtures were developed to match the base building luminaires for visual consistency.
For ease of use, all luminaires, including the PoE-enabled fixtures and architectural specialty lighting, are digitally addressable through a networked lighting control system.
All enclosed rooms are outfitted with a capacitive touch-sensitive programmable 6-button digital wall switch for scene and dimming control. These are also connected via CAT6 data cables. The luminaires can also be controlled or commissioned wirelessly with a smartphone via the IR receiver within the integral sensors.
Project participants
Lighting and control design by Justin Lauzon, Bill Trapper, lighting designers with The HIDI Group, and Neil Whiteford, lighting designer with Philips Lighting Canada. Photography by Tom Arban Photography. DALI Control and Programming by Specialized Lighting Solutions.