GE Current Completes Hubbell® Acquisition Under Current Brand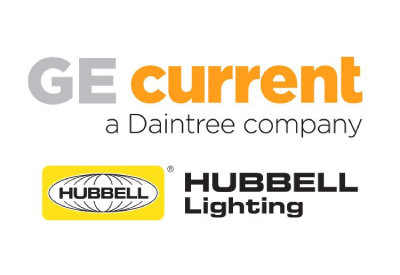 February 23, 2022
By David Gordon
As expected – in fact, perhaps a little earlier than most in the industry anticipated – GE Current, a Daintree company, completed its acquisition of Hubbell® Inc.'s commercial and industrial (C&I) lighting business. The combined new business will be branded as Current.
The combined strength of two iconic lighting businesses with deep innovation heritage, strong brands, and application expertise strategically positions Current to focus all investments into lighting and controls solutions. The acquisition provides an enhanced distribution footprint, digital tools to service customer needs more easily, quickly, and efficiently plus strong new product pipelines and shared patented technologies.
"This is an exciting day for Current and Hubbell's C&I lighting business as we unite to create a powerhouse in the LED lighting and controls market," said Manish Bhandari, President & CEO of Current. "Together, we have an unmatched breadth and depth of products, solutions, and expertise that will yield greater innovation and service for our diverse customer base now, and into the future."
Brands that are part of the acquisition include Architectural Area Lighting, Beacon, LiteControl, Kim Lighting, Columbia Lighting, Prescolite, Dual-Lite, Compass, Kurt Versen, Hubbell Outdoor Lighting, Hubbell Controls Solutions, and Whiteway.
The combined business offers an extensive product portfolio of lamps, fixtures, and controls tailored to the C&I, Signage, Roadway, Horticulture, and Transportation markets. The acquisition also expands Current's base of distribution partnerships and specific agent networks for the defined businesses and brands.
So, now that the deal is done, let's try to read between some lines:
The corporate name is now Current (and no one said that M&A people are creative) but this could provide some insight into the future direction of the company. The GE part of GE Current obviously comes from the GE acquisition. How long is GE Current required to use the GE name (or pay a licensing fee?). The same goes for the Hubbell logo. Word we've heard is that Current has access to the Hubbell Lighting name / logo for 16 months (presumably from the date of closing.) It would be tough to imagine Hubbell Corp allowing someone to use the Hubbell logo as their logo. So, at some point these corporate names go away. Perhaps one then another, perhaps both at the same time.
Since the company plans to focus on its brands, is there a different "grouping" to put under broader platforms? Do agents carry as the brand?
Today Current is saying the two brands' agents remain, which could be 2-4, maybe 5, agents in a territory (GE Current has, in many territories, multiple agencies due to end-user focus). Will this stay long-term? Is this cost-effective? At LightFair in October, when the deal was announced, GE Current and Hubbell Lighting management said "wait till LightFair in June, we need to work on the sales strategy." If you're a lighting agent … some probably know they are safe, others will be holding their breath till LightFair or shortly thereafter.
The entities, either individually or collectively, really haven't had a viable "stocking / discretionary business" offering to compete with some of the other large lines let alone lines represented by stocking agents. Will this change? Will GE Current adopt some of the Hubbell TradeSelect offering? Will it launch its own? Will their be economies of scale?
One of the reasons for the deal was economies of scale for components. This, ideally, is expected to result in cost savings (purchasing power) as well as the ability to better negotiate supply. Question then becomes – will this generate benefits for distributors? and when?
And what will Hubbell now do with all that cash? Special dividend? Share buybacks? Acquire someone else?
As we know, it's an industry in change!
Your thoughts?
What impact does this have on distributors?
Agents … are you "comfortable"?
Competitors … has the competitive environment changed?
Go HERE to comment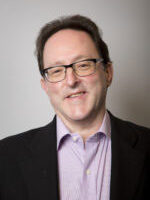 David Gordon is president of Channel Marketing Group. Channel Marketing Group works with manufacturers, distributors, manufacturer reps and technology companies in the electrical industry to help companies accelerate their performance through strategy development, marketing creativity and market research. CMG generates ideas that generate results.