MaxLite Enters Growing Lighting Controls Market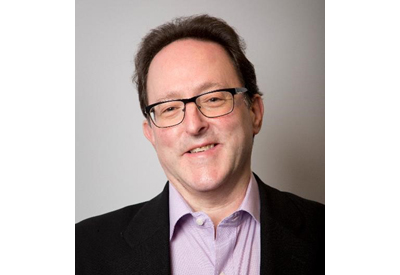 Oct 7, 2021
By David Gordon
The lighting controls market, anecdotally, is a significant growth segment within the lighting space. According to our Q2 Pulse of Lighting Report, 62% of distributors reported an increase in quotation activity and 37% of distributor respondents reported sales growth.
This affirms findings from a global research report that stated the market is expected to grow to $18 billion, globally, by 2026, a 19% CAGR with another report sharing that North America represented 39.8% of the Intelligent Lighting Control market in 2019. Drivers of the market include:
• Rising installment of lighting control systems through retrofitting. Retrofits are expected to grow at a 21% CAGR.
• Increasing demand for energy efficiency lighting
• Growing penetration of luminaire level lighting controls
• Efforts by government agencies to achieve energy efficiency and reduce operational expenditures
• Growth of ESCO initiatives in managing commercial energy costs
• Advent of wireless lighting control systems.
While the lighting controls market historically has been driven by wired and hence wiring device-oriented companies, lighting companies are aggressively moving into the lighting control market.
Earlier this month MaxLite announced the launch of c-Max Network Controls. Since then, we've asked Umesh Baheti, MaxLite's Senior Vice President of Product, Engineering and Supplier Relations, "why" and "what" to learn more:
Why did MaxLite, a company known for lamps and fixtures, decide to launch a lighting controls line?
• MaxLite always had 3rd party standalone controls in its portfolio offering. MaxLite saw many requests to integrate controls with its products and the demand for controls grow over the last few years. We recognized the difficulty of integrating other controls with our luminaires due to added complexity from modifications to mechanical design or driver or driver compatibility, higher UL filing expense and longer lead time to support customer orders. We also knew that controls was poised for growth as it offered additional energy savings even beyond LED conversion. Given MaxLite caters to the C&I, ESCO, National Accounts and Utility channels, it felt right to launch our own controls offerings that can then harmoniously work with a broad set of MaxLite luminaire portfolio.
What was your product development process? What role did "customer research" play in the process?
• Our vision was to simply controls- installation and associated commissioning process, and make it affordable. We had the idea of creating a controls ready luminaire that would ease the pain for contractors and electricians while giving them total project flexibility. So we toiled with a few concepts. We looked at the competitive landscape of the offerings from the majors and other pure-play controls companies and felt that our sweet sport was addressing the control needs of small to medium size Design Build applications/installations. With a lean team of engineers and product managers we were able to create a patented design to bring c-Max vision to fruition. With massive design and execution focus, along with VOC from key customers and agents, we were able to hone in on the design features that made c-Max easy to install, operate and future ready. We designed and integrated the hardware (sensor and receptacles) across 12 indoor and outdoor product families, tested all use cases across various applications, submitted to UL and then went into production.
Is the system a proprietary system? Can fixtures from other suppliers be integrated into the system?
• I would say it is mostly proprietary due to the USB-C receptable design feature build in c-Max. c-Max Basic cannot be used outside of MaxLite CR (controls ready) fixtures. However with c-Max Network, an end-user can take advantage of our NPP-300W powerpack to integrate non-MaxLite 0-10V fixtures. For best performance we recommend using MaxLite CR fixtures. In the future we will be open to an OEM model to help other manufacturers use our controls.
Why a Bluetooth enabled system?
• We designed c-Max to be a local wireless network solution. We chose Bluetooth for many reasons. It is mature and offers a reliable technology stack. Many IoT devices today use Bluetooth as it takes less energy to transmit short range radio signals. This helps reduce cost and manage smaller form factor devices. Since we are talking about lighting today and focusing on motion and daylight detection we don't need a lot of bandwidth and higher rate of data transfer. Also from a commissioning standpoint, end-users with Apple or Android devices can use the Bluetooth connectivity features on their phone to easily commission c-Max Network. Our goal was to support our "ease of doing business" (#EODB) philosophy, and Bluetooth as a technology fit that very well.
What tools is Maxlite providing to distributors to educate their contractors? To contractors to educate their customers on the utilization of their new system?
• We have created an extensive library of marketing materials including datasheets, how-to-videos, installation and commissioning guides, FAQ's to help users understand c-Max's features and benefits. We are engaging with our agent partners who are also training contractors etc. Point in case, one of our agents did tailgate events with contractors highlighting how simple, versatile and future ready c-Max is. The product and sales teams are also doing show and tell, lunch and learn across the country. Finally we will also provide these materials on MaxLite University, powered by the BlueVolt platform so we can provide this valuable training to any end user, distributor partner, agent or energy partner who wants to access through our University platform or via their own BlueVolt training forum.
That type of applications do you see this being the "right" fit for? (Types of projects?)
• We are targeting small to medium size Design Build, renovation, energy retrofit or remodel. Essentially any space from simple room control to broader buildings can be managed with c-Max.
Can the controls be managed from multiple phones? What happens if the facility manager isn't available?
• Once a site is commissioned all network settings are stored in a unique QR code. QR code can be shared with other trusted users who can then access the network in the absence of a facility manager. All the user needs to do is download the app and scan the QR code and they will be able to access the settings that can be modified or adjusted if need be.
Why should a contractor "sell" the Network version and/or how will the customer know to upgrade?
• c-Max is a 2 Tier offering- Basic and Network. With the integrated USB-C receptacle of the controls ready luminarie, it is very easy to change from Basic to Network nodes and sensors. Added functionality of wireless grouping and ability to set scenes and schedules are primary reasons a contractor can upsell the Network version. Wireless grouping allows for reduction in labor cost from having to lay out low voltage wiring. If a customer chose c-Max Basic based on budget needs initially and then later wants to add more functionality to the workspace, he/she can just swap the sensors and upgrade to Network controls without changing the luminaires. The end-user won't even need an electrician to install the sensor and nodes. The power of c-Max is that it is future ready. Customers can choose to onboard controls at the onset or do it later. It offers significant project flexibility
With all of the different lighting control offerings on the market, how do you see distributors, and their contractors, deciding the appropriate offering for their customer and the customer's application?
• Ease of use (#EODB), price point and product features are some selection criteria that will help decide on the appropriate controls offering. C-Max is simple, affordable and packed with many energy saving and code compliant features that scales across both indoor and outdoor applications. The controls ready design feature on our luminaires will truly allow the contractors and distributors to get the second bite of the apple with c-Max. c-Max offers an user a variety of choices- sensors, form factors, colors and accessories to help meet application needs. It is truly a comprehensive offering- ideal choice for a total site solution.
What is the future of controls and how do you see c-Max evolving?
• We think the future of controls is bright. Lighting controls will play an instrumental role in enhancing energy savings, increasing occupancy comfort and providing flexibility. While the Tier 1 competitors have created enterprise and IoT solutions, the controls adoption for the masses still has not matured – mainly due to cost and complexity of solutions in the market. We still in the early innings of it. c-Max is intentionally designed and positioned as a simple solution catering to small to mid-size installations. As we continue to evaluate the early success and understand from the customers what is working well and what is not, we will continue to build out the right solutions to create value for the stakeholders. We are excited about the future of c-Max.
What else do you want the industry to know about c-Max?
• c-Max offers significant project flexibility and creates value for stakeholders including contractor/electrician, distributor, installers, agent partner and the end-user alike. Unlike many other luminaire level controls that are complex to install or change in the field, C-max makes it easy to attach sensors. Sensors don't need to be rewired and can be easily swapped in the field thereby saving on labor and installation time. With a broad device offering, distributors can easily stock sensors to meet project needs. c-Max value proposition is appealing to the installers and agents' partners as they have a chance to sell controls ready luminaire and then upsell controls to the end-user at any point in the future. c-Max helps facilitate strong customer engagement.
So, there is a new entrant into the lighting controls space, and it reminds me of a comment from someone at Lutron years ago. He said "We believe we have 80% market share (residential and commercial). If there are more entrants and the market doubles and we decline to 60%, we'll be happy." Whether 60% or less, the point is more entrants helps grow the market. It increases awareness of the product category and hence opportunities for all. MaxLite's new offering brings another solution to the commercial wireless lighting controls market and another opportunity to help distributors grow their business.
Distributors … are you seeing growing interest, and revenue growth, for lighting controls? How do you decide which offerings to support? What are your contractors thinking about lighting controls?
Source: https://electricaltrends.com