City Electric Supply, Cree, Nicor and Signify Endorse NEMRA POS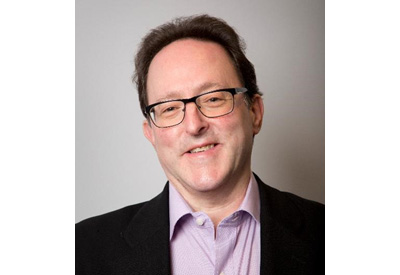 April 26, 2022
By David Gordon
The NEMRA POS Minimum Reporting Standards gained four more endorsements in the first quarter. Why? Because sharing this information, and compensating reps appropriately based upon it, is the right thing to do for everyone in the electrical distribution channel?
Again, let's ask the question "why?"
Can we start on the premise that everyone likes to get paid for their efforts? If we can agree there, then we should be able to agree that independent manufacturer representatives deserve to be compensated for the sales in their territory, especially since that is what the vast majority of their contracts state they are being paid for (in some instances there are exceptions for certain types of accounts.)
Seems simple to understand in concept. It helps distributors get the support that they want from their local rep, helps the rep compensate their people as well as invest in their business and helps the manufacturer ensure that distributors, and their locations, in that marketplace are properly served.
Here's something to consider … 10-40% of an independent manufacturer's rep.
This is why POS (point of sale) reporting is important to distributors, manufacturers and yes, manufacturer reps.
And another reason ties back to compensation. Manufacturer reps need the information so they can determine the performance of salespeople who call on a specific account or geography. Getting the purchasing information in a "lump sum" does not help an agency allocate sales effectively.
While some manufacturers espouse POS should include customer name, the NEMRA Minimum Reporting Standards, which were developed by a group of reps and manufacturers and have now been endorsed by over 50 distributor entities and 50 manufacturers / brands, does not require customer name or contact information.
Why?
Two-fold.
First, distributors do not want to share this information. It's their intellectual capital and a good rep already knows the key customers in the marketplace.
Second, most manufacturers would not do anything with the information.
Another reason is that there would be significant differences in the data (spelling of names, etc) let alone if the customer purchased from multiple distributors, that trying to consolidate the information would be a significant challenge (read "expense".
The NEMRA initiative is based upon market research and the Task Force's development. The research can be downloaded as can the standards.
The initial research was conducted in 2018. NEMRA is now updating the research to gain further insights.
Note: This survey was launched just prior to the NEMRA Annual Meeting, and we've already had almost 75 responses. We'd like more to gain a broader understanding of the importance, and challenges, of POS reporting. The survey only takes 3 minutes or so to complete.
Recently the following companies endorsed these standards in support of their reps:
Signify (their Philips-related brands as Cooper Lighting had already endorsed), and
And a few companies that recently made acquisitions and expanded their geographies, and are now interacting with multiple sales agencies for a line, have reached out to learn more.
Key comments from these endorsing companies included:
Chris Brown, Cree Lighting's VP of Distribution, said in the press release, "One of our goals at Cree Lighting is to become easier to do business with for our distributors. Endorsing the NEMRA Point of Sale Minimum Reporting Standards makes sense as it eases the process for our distributors while providing us with the essential information to compensate our manufacturer representatives."
Rob Zimmerman, Cree Lighting's VP of Commercial & Industrial Sales, added in the release, "It's extremely important to us that our local manufacturer rep is appropriately compensated for supporting their local distributor. This is a relationship business. We value these relationships and are committed to ensuring our independent manufacturer representative agencies and lighting agents are appropriately compensated for developing business and their local support."
Rocklan Lawrence, President of NICOR, said, "A founding principle of NICOR is to treat people right…our distributor customers and our independent sales organization. Endorsing NEMRA's POS Minimum Reporting Standards is consistent with our goal of supporting our sales organization and our customers."
Andrew Dawes, co-COO of CES, "Independent manufacturer representatives are important to us and we want them to be appropriately compensated for supporting our local branches. City Electric [Supply] was built on the power of local. When we started sharing POS information with manufacturers that we stock in our centralized warehouses we utilized the NEMRA format from the beginning. We're happy to formally endorse the standards and encourage all of our manufacturers to endorse, and accept, this format."
John Gray, co-COO with Dawes, commented that, "We share POS with those manufacturers we stock in our larger warehouses which support manufacturers with back-up inventory, for fulfilling web orders as well as our selected elements of our wire and solar businesses. Our first preference is direct selling into a territory because we believe in the power of local inventory."
An individual from a distributor's sales operations / accounting department commented "Being able to send all our endorsing suppliers a POS report in a common format helps save me much time. I just need to program it once and then schedule the report. All of these other 'one off' formats are a hassle."
Channel Marketing Group facilitates this initiative for NEMRA. Email to learn more or to endorse.