George Filtsos on What Led Him to EcoGrid Technologies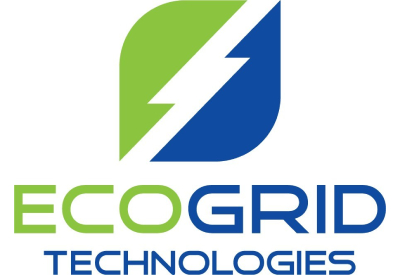 Feb 4, 2021
By Blake Marchand
EcoGrid Technologies is an advanced networked lighting controls company serving the industrial and large commercial sectors. The company utilizes an open-source control system using microwave sensors that allows them to automate industrial spaces requiring higher egress protection and safety standards.
Their open-source system allows them to work with any manufacturer. "Anybody's light that's dimmable, we can work with, simple as that," noted EcoGrid President and founder, George Filtsos.
An industrial electrician by trade, Filtsos branched into business development as his career went on, working with companies like Siemens and ABB, dealing with automation, motion control, and drives.
He began working with lighting controls at Leviton in 2007 for their commercial lighting business, and in 2011 he was promoted to their research and development board. "I was representing Canada for their research and development, in terms of lighting controls, so we came up with some interesting innovations and I was pushing for wireless controls."
Through his work with Leviton he developed a relationship Daintree Networks (GE Current, A Daintree Company), which was working with open standard wireless lighting controls, "that kind of rocked my world, what do mean open standard?"
Daintree was aiming to control any fixture with their lighting control systems. "All the really big conglomerates, they'll sell you the controls and the software, but you're locked into their hardware. Daintree Networks had a vision to disrupt the marketplace, if you will, like anyone from Silicon Valley wants to do."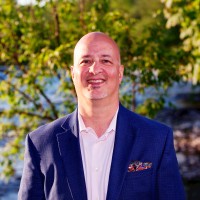 GE would eventually purchase Daintree and after another year with the company he left to start EcoGrid.
"We have the philosophy that we want to be able to control anybody's light fixture. No matter who you decide to illuminate your facility, we'll establish a digital ceiling and future proof your investment," he said of EcoGrid.
Cybersecurity is becoming a prominent focus for industrial companies, which is another benefit of EcoGrid's approach. "We don't need a wireless area controller or a gateway," explained Filtsos. "That's the same with most Bluetooth technologies out there. The biggest and most beautiful thing is that it's very simple. Anyone with a phone and the access code can go in and make adjustments."
Lighting controls are the core of EcoGrid's business, but the technology has many applications in industrial IoT/energy efficiency, which Filtsos said the company plans to explore further. They currently provide power factor correction and power quality services, which regulates the quality of power coming from the utility so that facilities are only paying for the power they use; as well as Wireless Sub-Metering, IoT services like Asset Tracking, Beacons, and Indoor Positioning.