CBC Lighting Steps up in Increased Demand for T-UV Lamps and Ballasts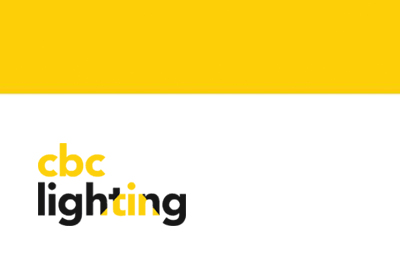 August 12, 2020
By Blake Marchand
CBC Lighting has established itself as a premier lighting wholesaler in Canada as well as the U.S. During the pandemic they were able to leverage that expertise to help fill an increased demand for T-UV lamps and ballasts.
Obviously with the global pandemic there has been increased focus on PPE and other sanitary products like hand sanitizer, disinfectant wipes, as well as Ultraviolet light that kills germs. LDS has published several reports from industry organizations that have recently conducted research studies on the effectiveness of T-UV lamps on neutralizing the COVID-19 virus. Aside from the pressures of the pandemic, hospitals utilize these lamps regularly to help maintain sanitary surfaces.
One of CBC Lighting's distinguishing qualities is their ability to go the extra mile to get products where they need to be. Due to their expertise in this area they are able to leverage longstanding relationships to help companies find the stock they need. Often when no one else can. During the pandemic they were able to step up to provide T-UV lamps for their clients that ran into back-order situation.
"The lamps are made over seas and they had some labelling issues for the U.S," explained company President, Abraham Schnitzler. "There were thousands and thousands of lamps available but not shippable because of the labelling issue." Which created a back-order situation.
Because of these shortages, "we got more requests than normal, and we were able to supply some of those lamps and ballasts through our network of vendors," said Schnitzler.
"When there are shortages of anything, we get more requests than normal," he explained. Anytime there is a shortage, back order, or a product is discontinued, CBC Lighting is able to fill those gaps. It is during these times that they get a surge in business because their reputation is well-established in the industry. This time the surge was related to T-UV ballasts and lamps that were in increased demand due to the pandemic, as well as the aforementioned back order situation. "We were able to sell close to $50,000 in these," noted Schnitzler. So, they were able to help out hospitals, which is the primary market for this type of lamp. This is during a time when there was not only an increased focus on sanitization, but hospitals were also putting together temporary units to manage the increased influx of patients. Particularly in the U.S. where COVID-19 case numbers were far greater than in Canada.
Schnitzler noted that they do sell these lamps normally, although it is generally in small quantities. "I don't think we sell more than $5,000 a year."
CBC Lighting's business is built on respect for their clients and a commitment to the industry. Schnitzler's business philosophy revolves around this, he is not only committed to the success of his company, but to the success of his clients and the broader industry.
Go HERE for more information on CBC Lighting's capabilities
Blake Marchand is Associate Editor with Kerrwil Electrical Group