A Vibrant Vibe at LEDucation 2023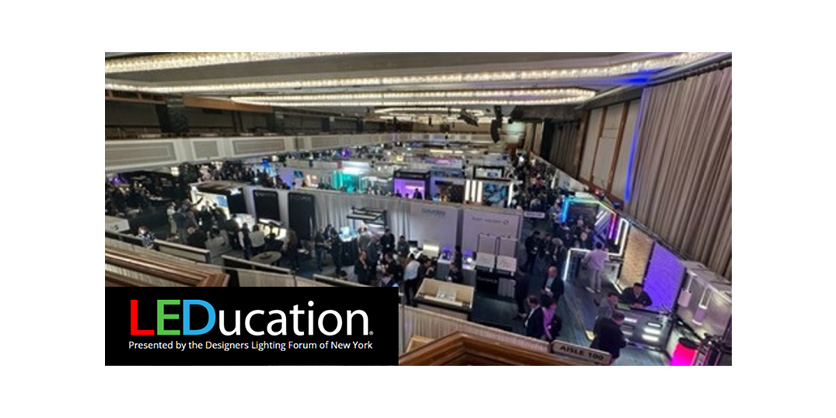 Linda Longo
March 20, 2023
What was originally conceived as a regional lighting show 17 years ago in the most densely populated city and architectural hub in the country has steadily evolved into a premier trade show destination for the architectural lighting community at large. And while the pandemic has dampened subsequent attendance at trade events in nearly every category (including consumer electronics), it does not seem to have affected the microcosm that is LEDucation.
What is LEDucation's secret sauce? Is it that they haven't deviated significantly in format, with the exception of offering digital educational sessions one day prior (a change that allowed attendees to maximize their time at the show without sacrificing the opportunity to earn CEUs). As in past years, attendees and exhibitors alike commented that the aisles were almost too crowded or too small, yet suggesting a move to a larger venue does not appeal to either. Organizers can add another ballroom to accommodate more exhibitors, but no one likes the idea of the event moving from its convenient Midtown location. The attendees I spoke with say the New York Hilton and its event area are easy to find, navigate, and require less footsteps than a larger facility and – more importantly – encourages more of the local architectural lighting and design communities to stop in and peruse a multitude of manufacturers over a long lunch hour instead of losing half a day.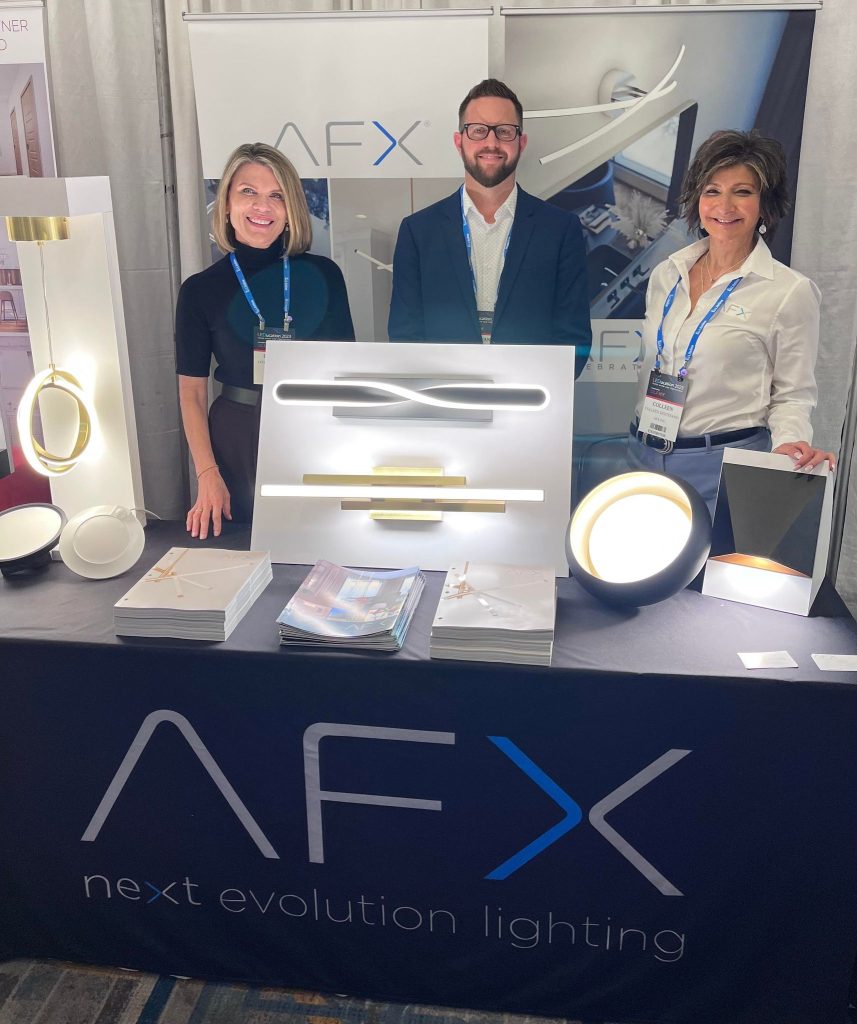 Conversely, when it comes to the opinion of out-of-towners, holding LEDucation in Midtown is more of a nicety than a necessity — and every year there are increasingly more attendees making the trip to New York City from the West Coast and the South. Since they have already set aside days specifically for the show, they are less influenced by the precise location; instead, many say being able to meet with new lighting resources they hadn't known about previously is the most valuable draw.
Lizzette Winters, Eastern Regional Sales Manager for AFX, explained the uniqueness of LEDucation this way: "It's a much more intimate venue, where customers and reps are able to take more time to discuss business and product than at other shows." Noting that nearly all of her reps attended, she added that the show was "packed" with visitors, many of whom were working on multi-family projects and looking for product.
"Attendance was very strong," affirmed Eric Borden, President & CEO of Verozza Lighting. "Our agents brought us quality leads, which is the prime purpose of attending events like LEDucation." He noted that there was a "good presence" from the West Coast as well as Hawaii. "I even met a specifier from the Netherlands who does business in New York City. He came to the show with certain projects in mind," Borden said. He also appreciated that his agents (Empire Lighting) brought over clients who were unfamiliar with the Verozza brand and suggested specific products for upcoming projects. "LEDucation was an opportunity for these clients to see our new Fusion, Game and Sugar products in person," Borden remarked.
PureEdge Lighting, a regular exhibitor at LEDucation as well as other lighting shows, was pleased by the attendance. "The show brought lots of existing [customers] as well as new lighting specifiers to our booth this year," noted Jeremy Powell, Director of Sales. "Our booth featured the top sellers that are now part of the smart lighting collection Pure Smart, which is connected by WiZ Pro and includes Lazer Line, TruLine, and TruCirque. The star of the show was TruCurve, our recessed 5/8" curved lighting system that allows designers to build illuminated organic curved shapes. TruCurve installs easily with no joist modification required," he explained. Also on display was Pure Smart's proprietary TruColor™ RGBTW5-channel LED strip, which offers 16+ million colors and a choice of 85,000 white tones.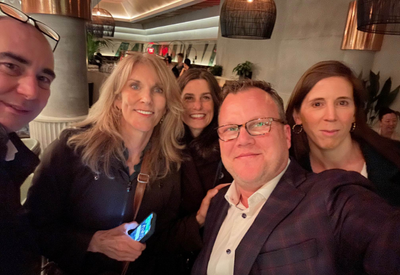 It was the first time that lighting veteran Blair Hutkin exhibited under his new company Authentic Design Collection, which he founded in 2022. [Previously, Hutkin was a co-founder of JB Lighting Collection, a North American distributor for several renowned Italian lighting manufacturers until it was acquired by Lodes last year.] Due to his lighting expertise and proficiency with European factories, Hutkin's Authentic Design Collection was selected to bring the lighting designs of Parisian manufacturer DCWéditions to North America.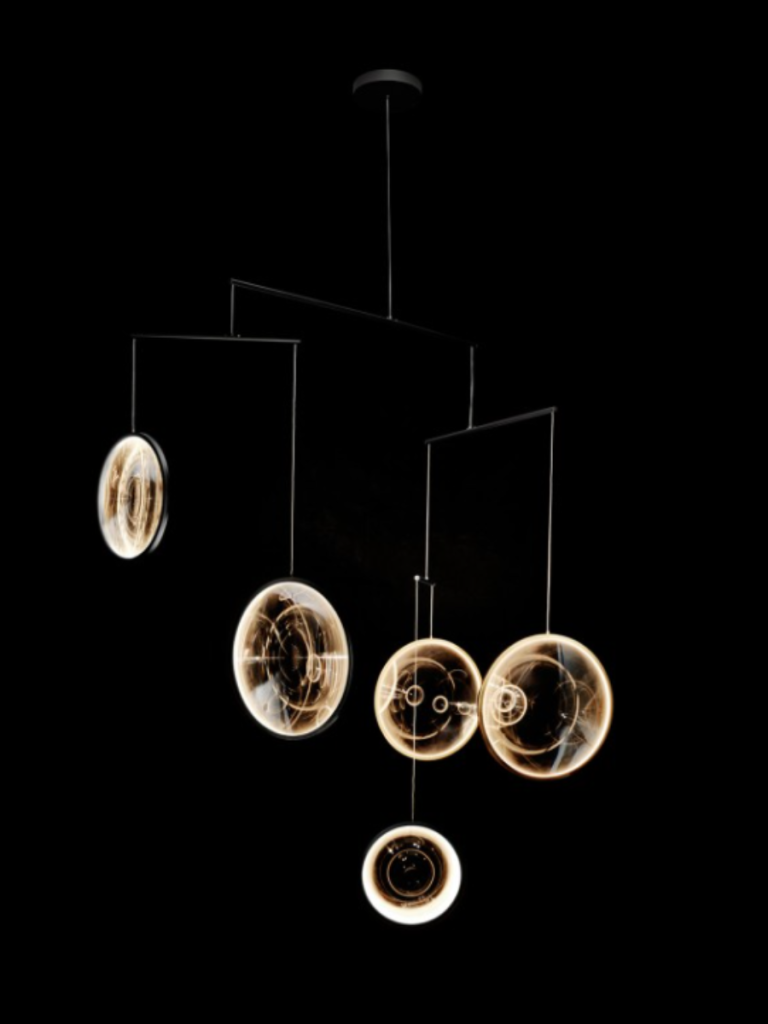 "There were lots of lighting designers and architects who were very interested in the wall and linear pendants, and most were experiencing DCWéditions for the first time," Hutkin remarked. "The show was extremely busy and I never experienced a free minute. However, based on the response, I am very excited for the future. These fixtures were literally show-stoppers, especially the Focus 5 series," he said. Hutkin had his full rep force at the show, noting that this was particularly convenient for West Coast reps who could FaceTime with clients in their territory and show them the product line and scale of the fixtures.
"We had 10 brands, and 10 booths," noted Steven Parker of Lighting Group Network, a premier importer of European lighting products with offices in New York, Chicago, Los Angeles, San Francisco, Miami, Toronto, and Montreal. Lighting Group Network's brands include: Academy Light, Agabekov, Arch_er, Backlight, B Light, Led-ner, Loupi, One A, Promotech, and Vanilla.
"LEDucation was awesome, although space was tight with not much room to pass in the aisles. Overall, people were super-happy to see their friends in the industry and get back to business as we knew it [before the pandemic]," Parker recounted.
"There was a large percentage of designers, and even students at the show, but many traveled from the West Coast as well as Texas and Georgia," Parker said, adding, "I learned there are a lot of New York City designers opening offices in Florida." He found the majority of show visitors wanted to see "what is new and cool" product-wise and less than 10 percent of his discussions at the booth involved specific projects.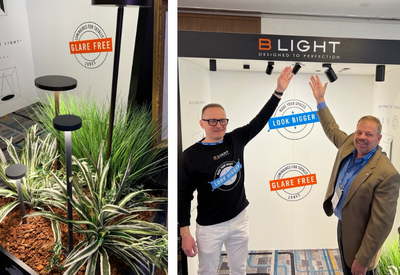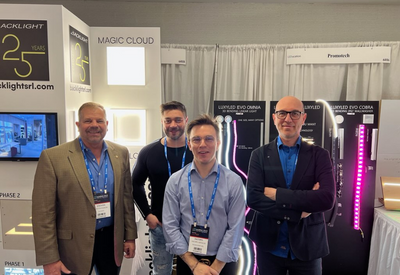 Michele Bartolini, Senior Director/Marketing for Axis Lighting, was pleased with the show's attendance and interactions. "LEDucation is such a valuable industry trade show," she commented. "We received positive feedback on the many new products that we featured, and our team members were extremely busy discussing the luminaires' features and benefits to manufacturers reps, specifiers, architects, and engineers. We're already looking forward to LEDucation 2024."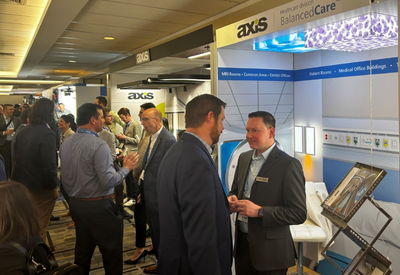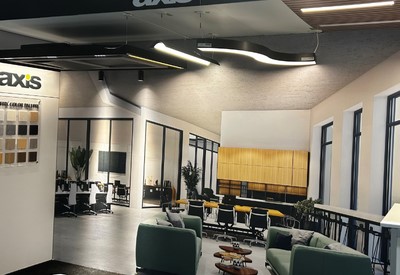 WAC Lighting/Modern Forms which is a regular participant in LEDucation and other lighting shows, had a perpetually crowded booth. "We had a very strong LEDucation this year," observed Tom Lillie, Director/Specification Sales. "I was pleased to see a large diverse group of attendees from lighting designers and specifiers to distributors and sales representatives. Our new introductions were well-received and we were able to collaborate with attendees on future product developments."
The Future of LEDucation
LEDucation has confirmed the following dates at the New York Hilton Midtown for the next two years: March 19–20, 2024 and March 18–19, 2025. To see more products from LEDucation, click here.
Linda Longo is the editor of of our sister magazine US Lighting Trends