LEDucation 2024 Call for Speakers
June 15, 2023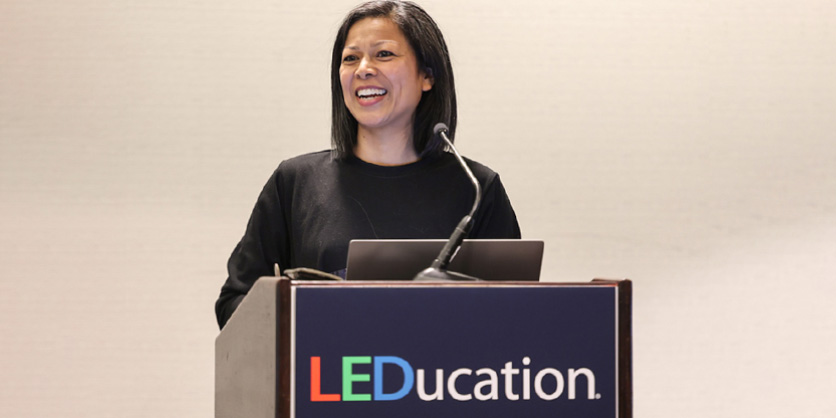 LEDucation is currently accepting speaker proposals for the March 2024 educational program through September 1, 2023. The 2024 Trade Show and Conference is set for March 19–20 at the New York Hilton Midtown in New York City. Virtual sessions will be offered the prior week, Thursday, March 14th and Friday, March 15th.
LEDucation provides insightful presentations, panel discussions, practical case studies, and addresses topics exploring emerging issues. The Conference will highlight the latest technologies, regulatory updates, essential issues, and lighting trends. Sessions are AIA CES–approved.
Deadline for speaker submissions is September 1, 2023
LEDucation speaker submissions require an abstract and learning objectives for proposed sessions. The learning objectives must be clear and measurable. Prospective speakers are encouraged to submit their presentation directly to the portal. We are seeking presentations on the following topics:
Sustainability and material transparency
Codes and compliance issues
Lighting for health and wellbeing
Lighting design tools, communication, metrics, and methodologies
The business of lighting in different market sectors
Emerging LED, OLED, and controls technologies
LEDucation draws highly experienced lighting and architectural professionals along with those who are new to the industry, many seeking AIA CES credits and other CEUs. Be sure your submission includes actionable takeaways and practical guidance that participants can immediately apply in their work.
Selected speakers will be entitled to attend the LEDucation 2024 Trade Show and Conference free of charge and receive a complimentary hotel room. Email presentations@leducation.org with any questions.
More information available here
Related Article
What was originally conceived as a regional lighting show 17 years ago in the most densely populated city and architectural hub in the country has steadily evolved into a premier trade show destination for the architectural lighting community at large. And while the pandemic has dampened subsequent attendance at trade events in nearly every category (including consumer electronics), it does not seem to have affected the microcosm that is LEDucation.